Human rights organizations from Ukraine and Russia, as well as rights advocate Ales Bialiatski of Belarus, have won this year's Nobel Peace Prize.
Rights campaigner Ales Bialiatski of Belarus, the Russian human rights organization Memorial and the Ukrainian human rights organization Center for Civil Liberties have won this year's Nobel Peace Prize.
The Norwegian Nobel Committee in Oslo made the announcement on Friday. It said the award went to ''three outstanding champions of human rights, democracy and peaceful coexistence in the neighbor countries Belarus, Russia and Ukraine.''
What else did the Nobel Committee say?
"The Peace Prize laureates represent civil society in their home countries. They have for many years promoted the right to criticize power and protect the fundamental rights of citizens," the Norwegian Nobel Committee said in its citation.
"They have made an outstanding effort to document war crimes, human rights abuses, and the abuse of power. Together they demonstrate the significance of civil society for peace and democracy," the head of the Norwegian Nobel committee, Berit Reiss-Andersen, said.
Belarusian opposition politician Pavel Latushko said the award was an honor for all political prisoners in Belarus.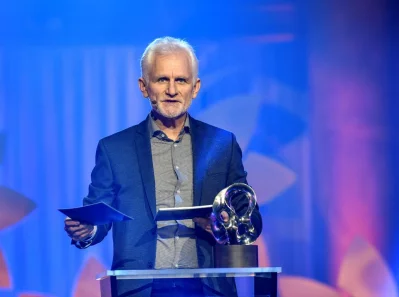 "It motivates all of us to struggle. We are sure we will win against Lukashenko," he said, referring to Belarusian leader Alexander Lukashenko.
The list of nominations was a closely guarded secret but was known to have 343 names on it, featuring 251 individuals and 92 organizations.
Ahead of the announcement, there was speculation that the committee would have to acknowledge Russia's war of aggression in Ukraine.
Last year's winners were journalists Dmitry Muratov of Russia and Maria Ressa of the Philippines. Since receiving the prize, both have been fighting for the survival of their news organizations, defying attempts to silence them by their own governments.