The dengue menace goes out of control as eight people died due to the mosquito-borne disease in 24 hours till 8:00am Thursday. This is the highest death from dengue in one day this year.
A total of 765 dengue patients were hospitalized during this time. Some 83 people were killed due to dengue fever so far this year.
A Directorate General of Health Services (DGHS) statement confirmed the matter to the media on Thursday.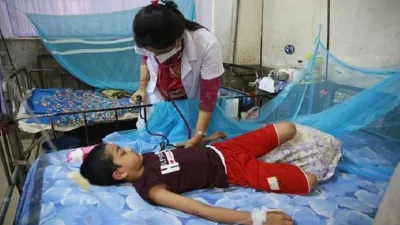 The report states that among the 765 dengue patients, 497 hailed from Dhaka and 268 from outside Dhaka. The number of total dengue patients, who have been hospitalized in the country, stands at 2 thousand 695.
The first death due to dengue was recorded on June 21 this year. A total of 105 people were killed due to dengue last year.