No death due to coronavirus was reported in the country in 24 hours till Monday morning. A total of 88 people were infected with the virus during this time. The positivity rate against the test is 2.41 percent during this time.
Directorate General of Health Services (DGHS) confirmed the matter to the media in a press statement on Monday (October 31).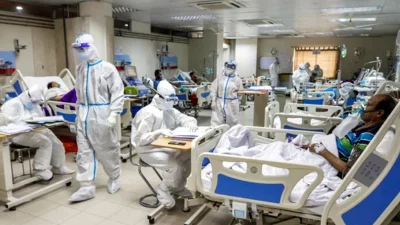 Among the infected people, 56 are from Dhaka, three from Mymensingh, 21 from Chattogram, five from Rajshahi, one from Rangpur and two others are from Sylhet. No covid-19 patient was detected in Barishal and Khulna in 24 hours.
The official tally showed that the virus infected 20 lakh 35 thousand 240 and killed a total of 29 thousand 423 people so far in the country.
The first case of coronavirus was detected at Wuhan in China in 2019. Soon after, the virus spread worldwide. The first case of the disease was detected on March 8 in 2020 in Bangladesh. The country saw the first Covid 19-related death on March 18 of the same year.