Bangladesh is going to receive credit facility up to 3.468 billion SDR or around $4.5 billion from the International Monetary Fund (IMF) over the next four years.
"We're going to get the loan from IMF in the same way that we've approached earlier. There were apprehensions that we may not avail it due to conditions. But, finally we're getting it under such conditions which we also feel should be fulfilled," he said.
The Finance Minister said this while addressing a press conference after holding a meeting with the visiting IMF Mission at his secretariat office on Wednesday (November 9).
Bangladesh Bank Governor Abdur Rouf Talukder and Finance Division Senior Secretary Fatima Yasmin were present, among others, at the press conference.
He informed that the international financing agency would provide the $4.5 billion loan to Bangladesh in three categories. The IMF will provide 822.82 million SDR under Extended Credit Facility (ECF) which would be entirely interest free, he added.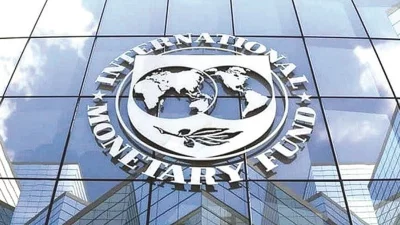 The IMF will provide another 1,645.64 million SDR to Bangladesh under Extended Fund Facility (EFF) with an interest rate of floating SDRi+1 percent while another 1.0 billion SDR under its Resilience and Sustainability Facility (RSF) with an interest rate of floating SDRi+0.75 percent, said the finance minister.
The loan will be available in seven installments while the interest rate would be floating as the average interest rate would be 2.2 percent on the overall loan amount as per the SDR interest rate.
The Finance Minister said the IMF Board would finalize all the formalities of the loan procedure over the next three months.
The first installment of the loan worth 352.35 million SDR or around $447.48 million will be available in February next year while the next six equal installments would be 519 million SDR or around $659.18 million each.