Ananya, a fortnightly feminist magazine of Bangladesh, awarded 10 women the Ananya Shirsha Dash Award 2021 for their outstanding contributions to their respective areas on Saturday (November 19).
The 'Ananya Shirsha Dash Award 2021' was given at Abdul Karim Sahitya Bisharad auditorium of Bangla Academy on Saturday afternoon.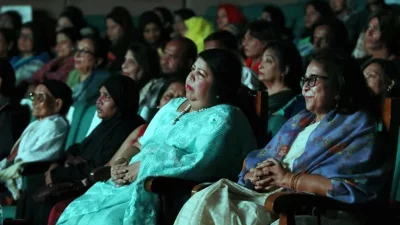 The awardees are- Naznin Ahmed (economist), Bitopi Das Choudhury (corporate personality), Tropa Majumder (actress and director), Shahinur Akter (indomitable courageous), Salma Sultana (scientist), Rudmila Nowshin (technologist), Shahriar Farzana (photographer), Santhana Rani Roy (martial arts instructor), Mst. Ismat Ara (women entrepreneur) and Jaya Chakma (first FIFA referee).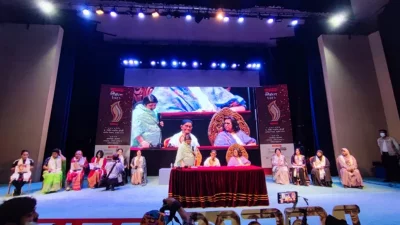 Speaker of the National Parliament Shirin Sharmin Chaudhury was the chief guest at the program. The fortnightly Ananya and daily Ittefaq Editor Tasmima Hossain presided over the award-giving program.
Apart from these ten women, artisan Sarat Mala Chakma received a lifetime award.
Ananya, a fortnightly magazine, introduced the award in 1993.