Dhaka Metropolitan Police (DMP) has given permission to BNP to hold a rally at Suhrawardy Udyan on December 10 on 26 conditions.
A permission letter was signed by DMP Deputy Police Commissioner Abdul Momen on Tuesday (November 29).
Earlier on November 15, BNP sought permission from DMP Commissioner to hold a rally in the capital city on December 10.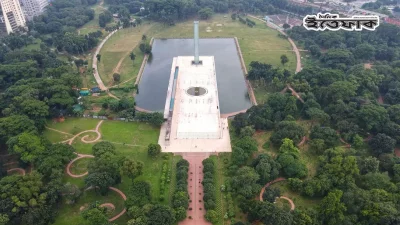 After having a meeting with DMP Commissioner on the day, Dhaka city North unit BNP convener Amanullah Aman said, "We have been holding rallies in divisional cities across the country protesting the price hike, torture on BNP men, demanding freedom of BNP's chairperson Khaleda Zia, holding election under caretaker government and so on. I have urged the DMP Commissioner to ensure a peaceful environment for our rally."