A woman was hit by a private car and dragged for several hundred yards on Dhaka University (DU) campus on Friday afternoon. She died at Dhaka Medical College Hospital soon after the accident.
The deceased was identified as Rubina Akther, 45.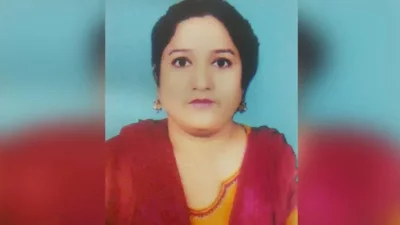 Brother-in-law of the victim, Nurul Amin, said, "A private car hit Rubina near the Shahbagh intersection and dragged her almost one kilometer around the campus, leaving her critically injured. She was immediately taken to Dhaka Medical College Hospital (DMCH) for treatment where she succumbed to her injuries."
A former DU teacher, Azhar Jafar Shah, was driving the car. An angry mob beat him after the incident. He was also taken to DMCH for treatment.
In-charge of Nilkhet Police Station, Jafar Shishir, confirmed the matter to the media.
Protesting the incident, many students of Dhaka University took a position in front of the residence of Dr Aktaruzzaman, Vice Chancellor of the university, at 7:30 pm.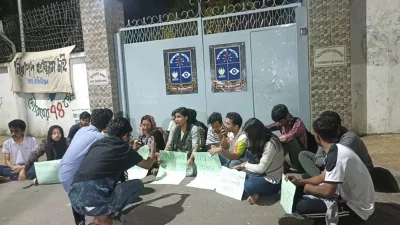 A unit of DU students immediately protested the accident and demanded safety on the roads.
Chhatra Union leaders and activists also brought out the procession protesting the incident.
Vice President of Chhatra Union, Maeen Ahmed, said, "We want a safe campus. The speed of the vehicles in the campus area must be controlled."