Country's first-ever elevated metro rail is expected to be inaugurated partially in the last week of this month from Uttara to Agargaon as the much-awaited metro rail service is ready for commercial operation.
Prime Minister Sheikh Hasina is likely to inaugurate the metro rail service.
MAN Siddique, Managing Director of Dhaka Mass Transit Company Ltd (DMTCL) confirmed the matter to the media on Monday (December 12).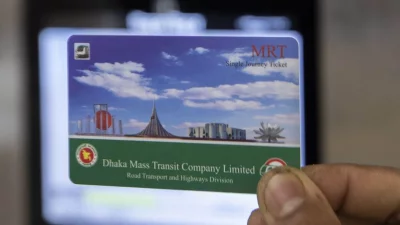 "We have completed all sorts of construction works and now the last time preparation is going on in a full swing. We are expecting to launch the metro rail service by the last week of this month as per the Prime Minister's convenient time," he said.
He said this while briefing journalists at Metrorail Exhibition Information Centre (MEIC) in Dhaka on Monday on the occasion of a press tour jointly organised by Japan International Cooperation Agency (JICA) and MEIC to apprise the journalists of the latest update on the Mass Rapid Transit (MRT) Line-6.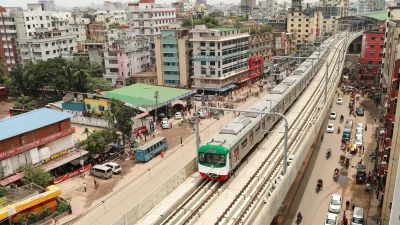 Md. Tazul Islam, Chairman of BRTC, said, "We have added some buses to facilitate the passengers of metro rail. As the metro rail service will be available to Agargaon from Uttara, the BRTC buses will take them from Agargaon to Kamalapur. Passengers will be carried from Kamalapur to Agargaon metro rail station as well. We will add more buses if there will be a pressure of passengers."