Defying the biting cold and foggy winter morning, Dhaka residents were seen eagerly waiting for tickets in front of metro rail stations since early Thursday at Agargaon station.
Some are office goers, while some have come with their families to take a ride in the country's first metro service.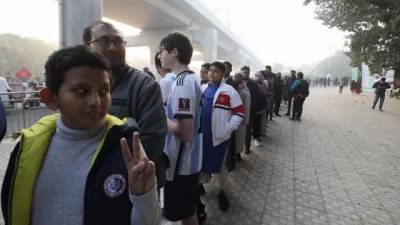 The metro trains initially run from 8 am to 12 noon every day from Uttara to Agargaon stations without any stoppage.
It only takes 20 minutes to travel the 11.73km distance from Uttara to Agargaon, but soon it will come down to 16-17 minutes.