The Dhaka Cattle Expo 2023, in cooperation with Bangladesh Cattle Farmers' Association (BCFA), Ministry of Youth Sports and the Department of Youth Development, organized one of the largest cattle show in Bangladesh from 6 and 7 of January.
The best 12 breeds of cattle of the country were exhibited in two-day event.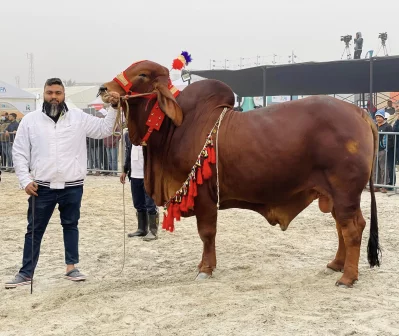 The total number of stalls in the fair was 150, while 400 cattle of improved breeds, goats, buffaloes, sheep and dumbas were exhibited, with more than 30- stalls related to agro tools, cattle feed and pharmaceuticals.
The expo aimed to enhance the knowledge and skills of farms and farmers by promoting modern techniques for value addition. It has played a significant role in encouraging the youth of the country to self-employment.