Shakrain festival also known as Kite festival or 'Ghuri Utsob' has been celebrated by the residents of Old Dhaka (old part of Dhaka) with the utmost enthusiasm and indulgence on Saturday (January 14).
It is one of the oldest annual festivals of Bangladesh. As part of the celebration, the people of old part of Dhaka especially the youths started flying colourful kites from their rooftops around the area in the afternoon till the evening.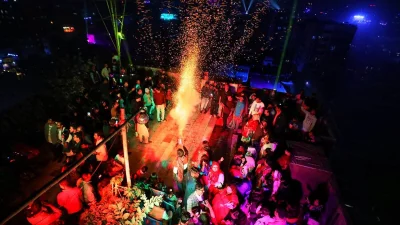 Different types of colorful kites are displayed and flown to attract others on the day. Several hundreds of kites of different shapes were racing with one another in the sky of Dhaka on Saturday afternoon.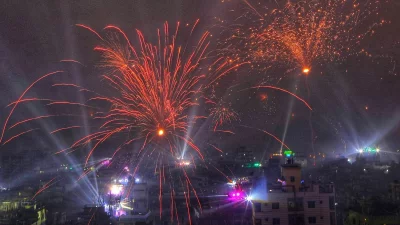 After the evening, they celebrated the festival with firework, music, dance, etc. Young people wait for the day with great enthusiasm to take part in the festival. They dance and sing from their heart.
Offering sweets and having BBQ party on the rooftop is a common scenario among the people of Old Dhaka.