Dun & Bradstreet (D&B), the company providing business intelligence and analytics through proprietary software and a global network, has organized a program highlighting the importance of data sharing and transparency in the global economy.
The representatives of the organization also put emphasis on the importance of data sharing and analyses to accelerate the RMG businesses.
The program was held at Sarina Hotel Dhaka in the capital on Monday (January 23) evening.
Zara Jabeen Mahbub, CEO, Dun & Bradstreet Data & Analytics Private Limited, welcomed everyone at the event and gave a brief overview about the organization.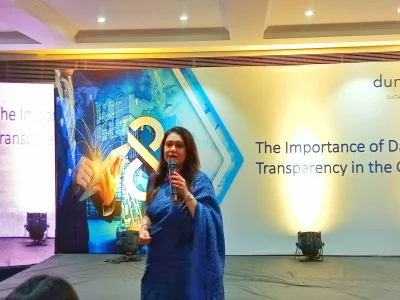 She said that Dun & Bradstreet Hoovers has a huge collection of data to avail the service to the clients.
She also put emphasis on the importance of the data hub as it can accelerate export sales and find new customers.
Rajesh Mirchandani, CEO, Dun & Bradstreet South Asia Middle East Limited, highlighted the activities of D&B.
The history of the organization was also highlighted in his speech.
Kazi Iftaquer Hossain, president of Bangladesh Garment Buying House Association, also spoke at the program.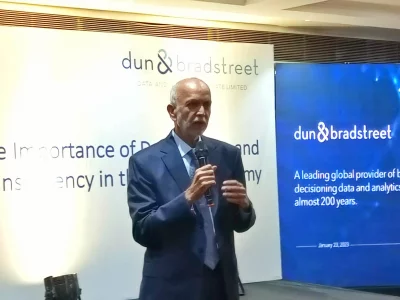 He said, "There is a huge opportunity for the export-oriented garments, buying house, knitwear manufacturers and other industries in Bangladesh to be involved with D&B."
Addressing the members of the organization, he said, "You are the people, who will take the industry forward. If you are focused, you will be able to be top businessmen of the country."
"Now, the time has come to highlight our brands with the world through Dun and Bradstreet," he added.
He wished all the best for dun&bradstreet and the businessmen of the RMG sector. He also thanked everyone for joining the event.
Arif Mahmood Sheshir, head of business, Dun & Bradstreet, presented a presentation about the business of D&B.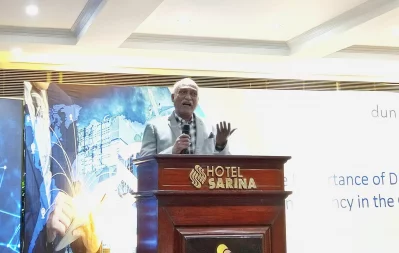 He said that D&B has been running its business in Bangladesh for around 12 years. It was used to dealing with the banks and insurance companies of the country so far. Now, it is looking forward to doing the business in the corporate area.
"D&B has been working for almost 180 years around the world. It has helped companies to accelerate revenue, manage financial risk, reduce the cost and so on."