Bangladesh is sending medical and rescue team to Turkey, where a strong earthquake hit recently.
A 10-member rescue team from Bangladesh Army and Fire Service will go there. Besides, a medical team consisting of doctors and nurses is also going Turkey to provide medical services to the victims of the earthquake. A Foreign Ministry source confirmed the matter to the media on Tuesday (February 7).
According to the source, a plane of Bangladesh Air Force (C-130) will take the medical and rescue teams to Turkey on Wednesday (tomorrow).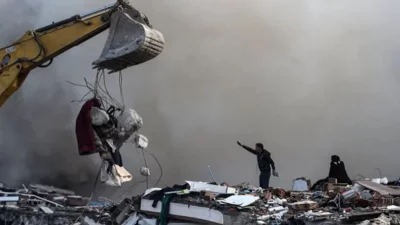 A 7.8 magnitude strong earthquake hit the south-eastern area of Turkey on Monday (February 6). The place of origin of the earthquake was in Syria's border area with Turkey. More than 5,100 people have been killed so far due to the earthquake.
Turkey is the most risk-prone area for earthquake in the world. Some 17,000 people were killed in an earthquake in 1999.