It is believed that more than 11,200 people have died following a massive earthquake that struck Turkey and Syria on Monday.
Turkey's President Recep Tayyip Erdogan has travelled to the area worst-hit by the quake, news agencies report. He is set to visit Kahramanmaras and Hatay as well as Pazarcik, the quake's epicenter, reports BBC.
Many have expressed anger at the government's apparent lack of action, with some people claiming that help is yet to reach them.
Families in some badly-hit areas have said the slow speed of rescue efforts means they have had no help digging through ruins to find relatives. Moreover, the damaged roads have also made it difficult to reach rural areas, as survivors without shelter face freezing weather.
The White Helmets, who leading efforts to rescue people in rebel-held areas Syria, say time is running out to save people.
Incredible stories and images are continuing to emerge from the many disaster sites.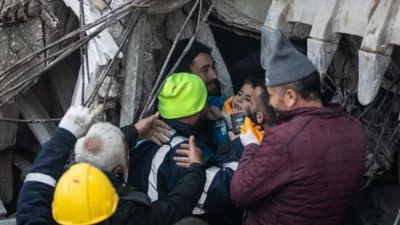 In Hatay, Turkey, an eight-year-old boy has been rescued from the rubble of a collapsed building after some 52 hours.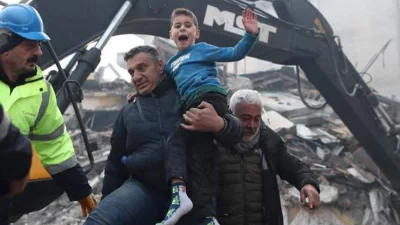 Yigit Cakmak was carried from the building to his waiting mother, who greeted him with a big hug.