FBCCI president Md. Jashim Uddin said that the businessmen won't increase the price of any product in Ramadan. He also said that the prices of products will be decreased if we get more facilities from the government.
Md Jasim Uddin made the remarks while talking at a view exchange meeting at FBCCI office in the capital on Sunday (February 12).
He also said, "We want to change the mindset that the price of products does not decrease if once the price rises."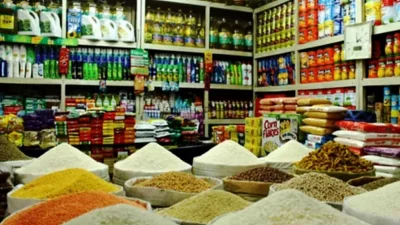 Shop Owners Association president Md Helal Uddin said, "People blame businessmen for any anomaly happens in the market of daily essentials. We need to get over this mindset. There are many reasons of price hike. Those businessmen who are guilty should be penalized."
As the Ramadan is ahead, FBCCI organized the meeting with all partners including retail and wholesale traders, market associations, manufacturers, importers, suppliers to analyze the import, stock, supply and price of daily necessities and to keep the market stable.