The visit of Indian Foreign Secretary Vinay Kwatra to Bangladesh will further strengthen bilateral ties and add momentum to ongoing cooperation in diverse areas, the country's Ministry of External Affairs said on Tuesday.
The visit is in line with the "highest priority" accorded as per India's 'Neighbourhood First' policy, MEA said, adding that Bangladesh is India's top-most development partner and its largest trade partner in the region.
Kwatra arrived in Dhaka this evening on an official visit to Bangladesh at the invitation of Foreign Secretary Masud Bin Momen.
Masud and Kwatra will discuss bilateral issues at the Foreign Office Consultations (FOC). The last FOC was held on January 29, 2021, in New Delhi, India.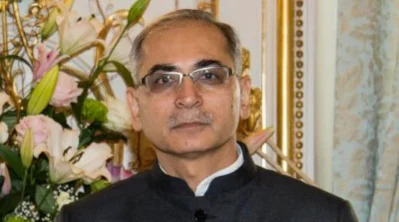 During the visit, both foreign secretaries will review the entire range of bilateral relationship including political and security, water, trade and investment, power and energy, defence, connectivity and sub-regional cooperation.
The Indian foreign secretary is scheduled to meet Prime Minister Sheikh Hasina at Gono Bhaban tomorrow afternoon.
He will also have meetings with Foreign Minister AK Abdul Momen and PM's Principal Secretary M Tofazzel Hossain Miah, according to his programme schedule.