The death toll from avalanches that in recent days have hit Tajikistan, a small mountainous country in Central Asia, has risen to 19, authorities said Monday.
"From February 15 to February 19, 200 avalanches, seven landslides and six rockfalls were recorded," emergency services said in a statement.
"19 of our citizens lost their lives in avalanches."
Tajikistan, the poorest of ex-Soviet nations in Central Asia, is vulnerable to natural catastrophes.
Almost all of the victims lived in Upper Badakhshan (also called Gorno Badakhshan), an autonomous region bordering Afghanistan, China and Kyrgyzstan that's surrounded by the Pamir Mountains, with peaks exceeding 7,000 meters.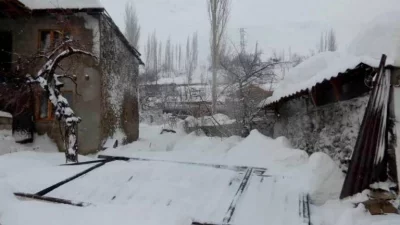 The isolated region represents around half of Tajik territory, but is home to only two percent of the nation's 9.5 million population.
President Emomali Rahmon, in power for three decades, has received condolence messages from leaders of ex-Soviet countries, as well as from Russia's Vladimir Putin and Iranian President Ebrahim Raisi.