An eminent woman entrepreneur and a former Adviser (Minister) to the Caretaker Government of Bangladesh Rokia Afzal Rahman has passed away on April 5.
She passed away while undergoing treatment in Singapore hospital in her sleep at 2:00am Singapore local time.
Rokia Afzal Rahman started her career in banking and became the first Woman Bank Manager in erstwhile East Pakistan. She started her business in 1980 as Chairman and Managing Director of R. R. Cold Storage Ltd doing business in the agriculture sector.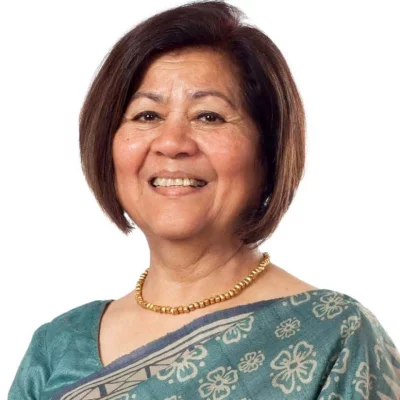 She was Chairperson of ARLINKS Group of companies, Chairperson of Mediaworld Ltd – the owning company of "The Daily Star", Chairperson, MIDAS Financing Ltd, Director of Reliance Insurance Ltd, Director of Mediastar Ltd – the owning company of "Prothom Alo" and Director, ABC Radio.
She had been elected as the President of the Bangladesh Employers Federation – BEF. She was also a former Director, Bangladesh Bank.
Rokia Rahman was the founder Chairperson of Presidency University. She was a Board member in several organizations involved in development such as BRAC, MIDAS, Manusher Jonno, BFF, MRDI, Smiling Sun, Health21. She was also the President of Bangladesh Federation of Women Entrepreneurs - BFWE.
She had received several international and national awards as a successful business person.