All set for the soft launching of Hazrat Shahjalal International Airport's (HSIA) third terminal on October 7 as nearly 90 percent work of the exciting new terminal has been completed till today.
"The terminal is ready to get partial inauguration by Honarable Prime Minister Sheikh Hasina on October 7," said Chairman of Civil Aviation Authority of Bangladesh (CAAB) Air Vice Marshal M Mafidur Rahman at a press briefing inside the new terminal.
He said the entire scenic terminal building with most of the facilities is now visible and work on interior decoration and the installation of various equipment has been almost finished.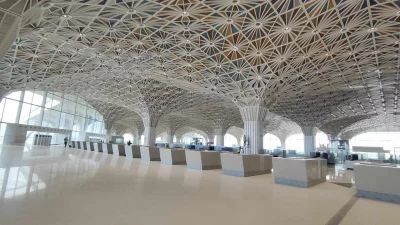 "We need 90 percent of work done for the soft launching and I can say, till today, 89 percent of those have been completed," he said.
He said the terminal will be fully operational for passengers use at the end of next year while from October 7 airlines would be able to use new parking lot of the terminal.
"The new terminal will change the country's image with all world class amenities and passenger services," said the CAAB chief.

Rahman said after the soft launching, the work for systems integration and calibration would be started and it is expected to complete within next eight months.

The 12 boarding gates with double entry bridges of the third terminal will be operational by next year while the additional 14 boarding bridges are expected to be operational afterwards.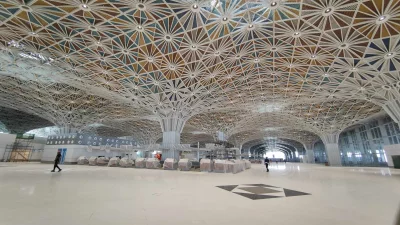 After full-fledged operation of the 3rd terminal, the annual passenger handling capacity of the HSIA would be 20 million which is now only eight million.

The construction work of 37 new aircraft parking area and two taxiways connecting to the apron area have already been completed.

Ahead of the third terminal's full operation, different foreign airlines are eyeing to start their operation from Dhaka Airport, which is expected to play a great role to take the country's aviation sector forward, experts said.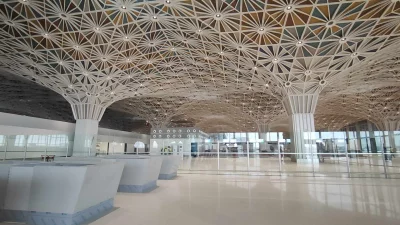 The third terminal project, costing Taka 21,300 crore, commenced on December 28, 2019. The government contributed Tk 5,000 crore, while the Japan International Cooperation Agency (JICA) will provide the remaining funding.

Covering an area of 542,000 square metres, the third terminal will boast a floor space of 230,000 square metres, housing 177 check-in counters, 64 departure immigration desks, and 64 arrival immigration desks