A 6.4-magnitude earthquake was recorded on February 20, 2023 in Turkiye's southern province of Hatay, the hardest hit by a Feb 6 Turkiye-Syria tremor which left more than 41,000 dead and others still missing in the countries affected.
The quake hit the town of Defne at 8:04 pm (1704 GMT) and was strongly felt by AFP teams in Antakya and Adana, 200 kilometres (300 miles) to the north.
AFP teams felt the tremor also in Lebanon and Syria.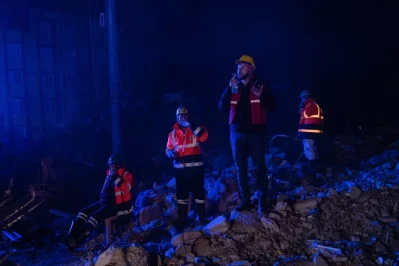 An AFP journalist reported scenes of panic, adding that the new tremors raised clouds of dust in the devastated town.
The walls of badly damaged buildings crumbled while several people, apparently injured, called for help.
According to the disaster response agency, AFAD, more than 6,000 aftershocks have been recorded since the 7.8-magnitude quake.