For the first time, EMK Center and Lightshore Foundation have organized an exhibition of 100 paintings by Garo and Hajong children. This six-day art exhibition was started on March 1 will continue till March 6.
Farhana A Rahman of UY Systems, M Asif Rahman of JCI Dhaka Founders, and Abdul Qayyum Head of Communication of UNDP were present at the inaugural event.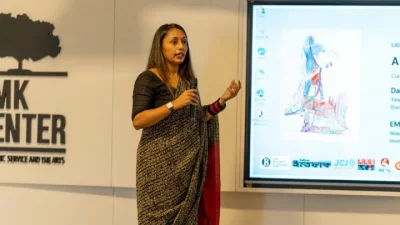 "Such initiatives will boost underprivileged children's creativity and self-confidence. We all need to work together to get these kids into regular schools," said Abdul Qayyum, head of communication for UNDP.
"These underprivileged children, who have never picked up a crayon before, had painted so beautifully. I'm thankful to Lightshore for organizing such a lovely exhibition. This will be an example for many in Bangladesh," said M Asif Rahman, local president of JCI Founders.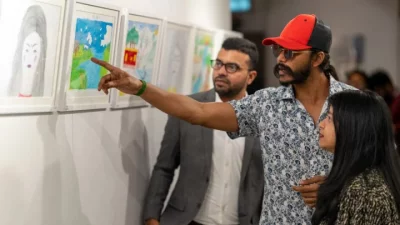 "Organizing this art camp was a very diverse experience. These children proved that talent is everywhere. But due to a lack of opportunities, they drop out before developing their talents. We hope to highlight their paintings to the world through this exhibition and organize more events in future," said Sultana Razia, one of the organizers of the exhibition.
The event was organized by the EMK Center as exhibition partner, The Business Standard as press partner, JCI Founders as strategic partner, Daily Ittefaq as online partner, Bitcos as documentary partner, Somoy TV as TV partner, Nagad as payment partner, Radio Capital FM as radio partner. 94.8, La-Evento as photography partner, Volunteer Opportunities as outreach partner and Shopno 71, and Image Group were the logistics partner.