A two-day art camp was held at a distant hilly village close to Bangladesh and India border as children from ethnic communities got an opportunity to put their thoughts into sketches.
A band of 60 youths, belonging to different ethnic communities, took part in the event. The event was held from January 24 to 26. Deprived of basic amenities, youths in this remote village have also showed renewed zeal as this event offered an opportunity of enjoyment through paintings, an exception to their day-to-day routine life. Their paintings also offered a glimpse into their living style, quite an exception to the prevalent lifestyles of people in plain land, said a press release.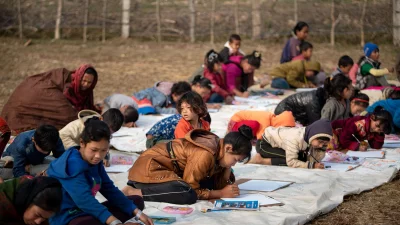 Prominent public figure Morshed Mishu mentored the kids at the art camp, aside from being a talented artist is also known for his active involvement in working with the underprivileged. Artist Rippi Bangla also joined the cause by instructing and assisting the students in making their artwork.
Founder of Lightshore, Sultana Razia expressed, The Garo-Hajong children are highly interested in drawing. Our target for organizing this art camp was to give a beautiful and memorable experience to these forgotten kids and to display their artwork at an exhibition so their diverse life and culture and relentless hardship of life can be presented to the people of Bangladesh and the rest of the world.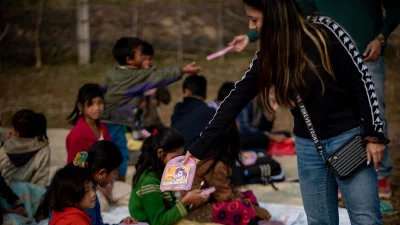 Light shore foundation in association with Press Partners The Business Standard, Online Partner Daily Ittefaq, strategic partner JCI Founder's, TV Partner Somoy TV, Documentary partner beetoqs, Radio Partner Radio Capital FM 94.8, Photography Partner La Evento and Logistics Partner Swapno '71, Images Group were with Lightshore Foundation on this occasion.