MOTIF® , a leading advertising and branding agency founded by Bangladeshi Origin Entrepreneur Ashiquzzaman Ome known as Ash Ome, is making waves in the industry with its groundbreaking approach to client partnerships.
Unlike traditional advertising and marketing agencies, MOTIF® takes a comprehensive and holistic approach, focusing on optimizing the entire customer experience and delivering exceptional revenue growth for luxury lifestyle, beauty and fashion brands. With its innovative strategies, powerful creatives, and unwavering commitment to results, the agency has garnered recognition from top-tier publications, including Forbes, Entrepreneurs, and Business Insider.
The agency's remarkable accomplishments have garnered widespread acclaim, with appearances on prominent TV media outlets such as Fox, ABC, and CNBC. Furthermore, MOTIF® has been honored with multiple awards, including the prestigious Startup of the Year title three times according to Hackernoon in LA. Recognized for its exceptional design and marketing campaigns, the agency has secured over 10 awards from respected organizations like CSS Winner, Web Excellence Award, Drum Recommended Agency, and Awwwards.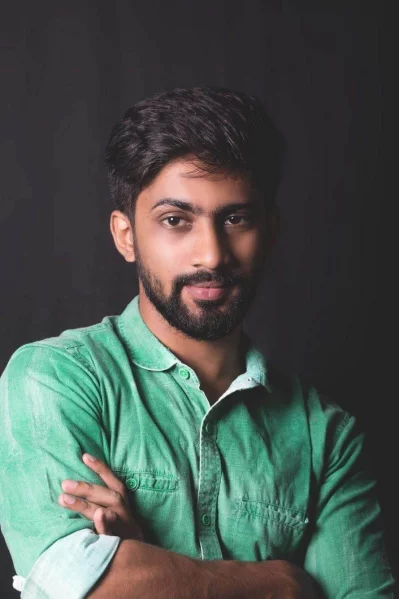 MOTIF® offers a comprehensive range of services tailored to meet the diverse needs of luxury lifestyle, besuty and fashion brands. From strategic development and branding to Customer Experience Build and Optimization, the agency provides end-to-end solutions that optimize revenue and drive substantial growth. It has not any typical service such as marketing optimization or web design or just advertisement. Instead MOTIF has it's own flagship Service as products, according to Market Insider they call them EngageMAX and EcomX which is combination of Data driven customer acquisition, retention marketing and customer experience optimization. While EngageMax is for well established brands in the market who needs to accelerate their growth EcomX is for Startup Direct to consumer brands who need a solid starting with a visionary strategy for future scale up.
The Bangladeshi Origin agency is well known in North America and EU market for delivering exceptional results and remarkable return on investment (ROI).
Founded by the visionary brand builder and strategist Ash Ome, MOTIF® stands out for its relentless pursuit of knowledge and expertise. Ash, a self-taught professional, has obtained certifications in various areas, including Google Analytics, UX Architecture/Design, Digital Marketing. His leadership and expertise have propelled MOTIF® to new heights, solidifying its reputation as an industry leader in helping luxury lifestyle, beauty and fashion brands achieve remarkable growth and scale.
As a fully remote company with a global presence, MOTIF® has assembled a diverse team of talented individuals based in the United States, Costa Rica, and Bangladesh. The recent addition of an experienced Chief Marketing Officer (CMO) based in Los Angeles further demonstrates the agency's commitment to expanding its capabilities and delivering exceptional results.
MOTIF® is rewriting the rulebook of advertising and branding agencies, placing a strong emphasis on optimizing the entire customer experience and driving substantial revenue growth for luxury lifestyle and fashion brands. With its unrivaled expertise, prestigious accolades, and proven track record of success, MOTIF® is a force to be reckoned with in the industry, reshaping the future of advertising and branding for notable brands worldwide.