The moment you unbox your new smart phone is probably one of the best moments in your life. Even if you've unboxed many phones in the past, the new phone will always come with some impressions: exciting ones.
At first go through the initial setup, which involves adding Google account, enabling the lock screen, and more. Assuming that you've done that or are already familiar with, let's move on to other essentials.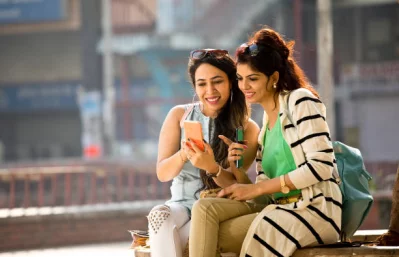 Secure your handset
If you ever lose your smartphone, or it falls into the wrong hands, you want to be sure that your personal information won't be exposed. This was true when all it contained was a list of friends' and family numbers – but now, when we also use our phones for online banking, checking and sending email, controlling smart devices and securing our homes.
It's not difficult to secure your phone and, in the process, your data. For example, if you can't unlock using facial recognition because you're wearing a mask, or the phone doesn't recognise a thumbprint because you've got out of the bath, you'll be glad you set up a PIN or passcode, too.
Both Android devices and iPhones ask you to implement security features during the process of first setting them up but, if you ever need to make changes, you can do so. On Android, open Settings and tap Security. On an iPhone, open Settings and tap either 'Touch ID & Passcode' on iPhone 8 and earlier, or 'FaceID & Passcode' on iPhone X and later.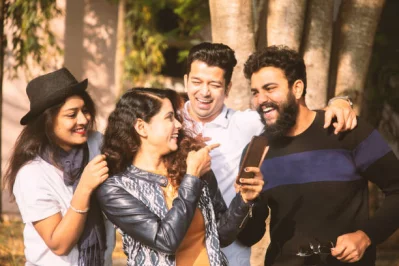 Maximize battery life
Most smartphones are powered by a rechargeable, standard Li-Ion battery. With proper care, and by adjusting a few settings on your phone, you can easily prolong your battery's life and extend time between charges.
To maximize battery life:
Keep your battery cool.
Recharge your battery using the smart charger that came with your phone.
Adjust the brightness on your screen to the lowest comfortable level.
Turn off battery draining features when you aren't using them, like Wi-Fi, Bluetooth, GPS and live wallpapers.
Close apps when you're not using them to keep them from running in the background.
Check for updates
Updates and patches are released frequently to fix bugs and flaws, as well as to add new features. There's a fair chance that an update has been published since your phone was packaged at the factory, so apply it immediately.
On an iPhone, open the Settings app and then tap General, followed by Software Update. If there are any updates available, they will be displayed here. Tap Install and follow the on-screen instructions.
If you've got an Android phone, open Settings and tap System, followed by 'System update'. Your phone will automatically check for a more recent version of the operating system and provide a link to upgrade if one is available. You can also force it to check again if it hasn't found anything by tapping the 'Check for update' button at the bottom of the screen.
Get a backup in place
Setting up and maintaining a backup is essential now that we pour so much important information into our phones.
On an iPhone, open Settings and select General, then iCloud, and switch on back ups. Your phone will automatically be backed up once a day when it's connected to wi-fi and attached to a power cable.
Free iCloud accounts come with 5GB of free storage, which is used to back up documents, data, settings and photos.
On Android, open Settings and tap System followed by Backup. Your phone will back up its data to the storage bundled with the Google Account you used when setting it up.
Free Google Accounts come with 15GB of storage, which is shared between your backed up photos, data, any documents you create in Google Drive (through the online Google Docs and Spreadsheets applications, for example), emails stored in your Gmail account and more. If you find that you're running out of space, it doesn't cost much to upgrade.
Protect your phone
With a new smartphone costing hundreds of pounds, you want to do all you can to avoid damaging it. Protect it from everyday knocks and bumps by applying a screen protector, which will lessen the chance of the screen shattering if it's dropped, and a case. Amazon, John Lewis and Carphone Warehouse all offer a great selection across a range of smartphone cases, with prices starting from just a few pounds.
Pair your Bluetooth devices
Phone manufacturers are increasingly dropping physical connections from their latest handsets. While that means you can no longer use wired headphones and speakers, it should reduce strain on the socket, and reduce the chance of it failing some years down the line.
It also means you're no longer (literally) tethered to your phone when using it in the gym, around the home or while commuting: you can pop in a pair of wireless earbuds, or slip on some Bluetooth headphones, and move around at will, with your phone tucked in your back or left on a worktop. There's less chance of it being knocked, dropped, or broken.
Before you can use a Bluetooth speaker, earbuds or other device, you need to pair it with your phone. On an Android device, open Settings and tap 'Connected devices', followed by 'Pair new device'. On an iPhone, open Settings and tap Bluetooth.
Now, whether using Android or an iPhone, follow the instructions supplied by the wireless device manufacturer for putting it into pairing mode, then tap its name when it appears on your phone screen. You should only need to do this once. In future, when the phone and your device spot each other nearby, they should pair automatically.