In the modern world, work doesn't just happen at the office. With a bit of planning and a trusty Wi-Fi connection, you can take your work anywhere.
Remote working is one of the biggest modern workplace trends where employees scattered across a range of offices, homes, cafes, airport lounges and anytime, anywhere. For companies with free-range employees or freelancers, the latest and greatest technology is critical since most freelancers depend heavily on it to obtain and complete work.
If we want to take full advantage of the opportunities this presents, our SMEs need to embrace the seamless digital way of working, such as cloud computing, personal devices, and video conferencing.
Some of us have a reluctance to invest in these technologies which could transform and grow our businesses, whether because of the right attitude, a lack of confidence in implementing the technologies, or a hesitancy to invest the money up front.
A major consideration for SMEs and digital technologies is the growing number of millennials entering the workforce.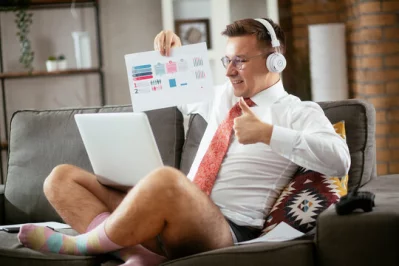 Businesses need to empower their frontline staff by giving them immediate access to data and tools that will help them to better anticipate needs and trends, address customer demands and turn around work more quickly. Frontline staff represent your brand, are the first to engage with you customers, see your products and solutions in action, and need to be able to quickly feedback optimizations to your operations to engage with your customers in new and exciting ways, and transform products and services to stay relevant to your customers ever changing needs.
We're already seeing some of the dramatic changes that digital technology can have on more traditional sectors like construction, where virtual modelling is used to develop "walk-through" buildings that workers – from architects to building contractors and developers – at every stage of the construction process can add to and adapt in real time.
Such real-time collaboration tools is common now. Staff will have more access to updates on mobile devices, supported by virtual workplaces that allow instant messaging, document sharing and social networks with video and voice capabilities.
The future of work is responsive, adaptive, collaborative and innovative – and already here. It's not too late for SMEs to start the transformation.