Making simple changes in your everyday life can help you reduce your plastic footprint and contribute to the movement towards a circular economy. Everyone has a role to play to reduce plastic waste and to tackle plastic pollution in our collective movement towards a circular economy: governments, companies, the recycling industry, and individuals.
Here are some tips to help you help the environment as well.
Say no to plastic bags
Use jute, other fabric bags or a rucksack everytime you go to the supermarket to get your groceries. They are generally very resistant, can carry heavy weight and can last longer than plastic bags.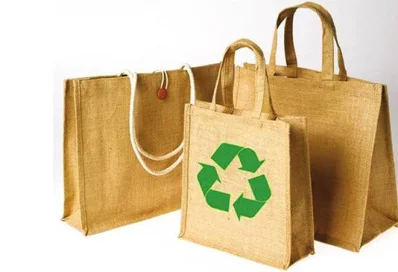 Same works with confetti. You can use rice or recycled paper instead of confetti as commercial confetti is filled with tiny sparkly bits of plastic which looks pretty in a photo but is devastating to marine life.
Use a glass or stainless steel water bottle or coffee mug
Treat yourself to a reusable cup made from metal or reusable plastic and use it with every takeaway coffee! This will help you save money and produce less waste in the long run. You can take the bottle or mug with you wherever you go and fill it with your favourite drink.
Buy in bulk
Purchase food, like cereal, pasta, and rice from bulk bins and fill a reusable bag or container. Shopping in bulk allows you to reduce your packaging waste since it eliminates the need for fancy packaging which is usually made of single-use plastic.
This applies to all kinds of products, but especially cleaning products and food. Cleaning products usually come in small size plastic containers. When buying in a larger package (often reusable), you are using less plastic bottles. For example, buy a large bottle of hand sanitiser so you can keep filling up your smaller portable bottles. That way, you don't have to keep buying the smaller bottles and you will seriously reduce your plastic waste!
Remove plastic cutlery and straws
Replace your plastic cutlery with stainless steel sets and your plastic straws with paper or sugarcane straws.
Don't use cling film
Avoid using cling film to wrap your food! Switch to beeswax cloth wraps or Tupperware to store and keep it fresh. Beeswax cloth wraps can easily be bought online or you can make them yourself, while it's best to us Tupperware made from metal rather than plastic!
Give up gum
Chewing gum, believe it or not, is made of plastic. 80 to 90% of gum is not disposed of properly14, meaning it's the world's second most common form of litter after cigarette butts15. The polymers in gum cause serious environmental damage, from our cities to our oceans. Try swapping a piece of plant-based gum or organic breath mints in a metal tin.
Switch to a Babmboo toothbrush
With one billion plastic toothbrushes getting tossed by Americans every year, it makes sense to select more environmentally-friendly options (like bamboo). Even selecting a brush with a reusable handle is a better choice than a total replacement.
Soap bars instead of bottles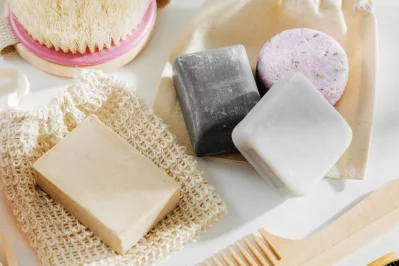 Switch to bars of soap rather than liquid soap in bottles. That way, you won't be throwing away a plastic bottle every few months! These soap bars are often cheaper than liquid alternatives.
Use solid soap and shampoo bars. Natural soap bars come in all kinds of scents and varieties, without any of the nasty chemicals added. Natural soaps come packaged in cardboard, without any plastic, and are scented with essential oils. That way, they're good for both the planet and your skin. Simple natural soap bars have many benefits which certainly make the switch worth it.