Packed with several skin and hair care benefits, neem (margosa) is a powerful herb that is being used as an antioxidant and for antifungal, antibacterial, and pest control applications. It's also used to reduce inflammation and boost the immune system.
Since it's loaded with Vitamin C, neem stimulates collagen formation to smoothen fine lines and wrinkles. It is always a better option than any other chemical products. It can also reduce excessive blood sugar and blood pressure while aiding digestion when taken on a daily basis. This herb also aids in healing wounds and sun damage.
Grind the neem leaves and make a paste, then apply on skin and hair or boil in water and use that water while bathing.
Here are some benefits of neem that we can use in our everyday life:
Reduces early signs of ageing
One of the most important benefits of neem is its anti-ageing characteristics. It is known for reducing wrinkles, fine lines and also maintaining moisture levels.
Neem guards the skin against harmful UV radiation, pollution and other environmental causes because of its antioxidant capabilities. Vitamins and fatty acids present in neem help to retain skin suppleness and diminish wrinkles and fine lines.
Fights acne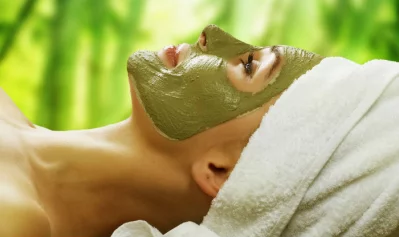 Neem is known for its anti-bacterial and anti-inflammatory property. It prohibits the growth of bacteria thereby reduces itchiness, redness and pain caused due to acne.
Tackles blackheads and whiteheads
Both turmeric and neem have been used in skin treatment for years. Neem can treat whiteheads when used simultaneously with turmeric for a long time. It will also aid in the prevention of various skin infections. Apply neem and turmeric paste to dry on your face, especially on the problematic regions.
Fights body odour
The bad smell in sweat is caused by what we eat and also produced by bacteria living on our skin. Bathing with neem oil helps in killing these bacteria and reduces body odour in summer.
Promotes collagen production
Vitamin C is abundant in neem, which aids in the natural creation of collagen and infuses the skin with antioxidants to reduce fine wrinkles.
Nature's toothbrush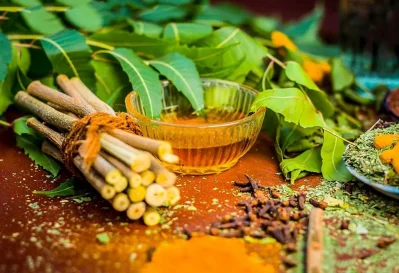 Brushing teeth from the branch of the neem stem, teeth become clean, strong shiny, free from diseases. It is very effective to cure pyorrhea, gum bleeding, infection in the mouth, and remove bad smell.
Heals minor wounds and keeps insects away
The presence of azadirachtin, which is a well-known pesticide, is found in neem. It repels insects, including malaria-causing mosquitoes. The pungent odour of the oil also helps in the same.
In addition, Neem is widely popular for its antiseptic properties. Applying neem oil for minor cuts and bruises could help boost the body's immune system. This helps in speeding the healing process of the wounds.
Treats hyper pigmentation and levels the skin tone
Neem can easily remove the pathogens that have accumulated on the skin pore layers. The antiseptic properties allow unclogging of the skin pores and hence free them for smoother skin. It is a good toner, i.e., neem oil lightens skin tone.
Neem oil for skin pigmentation is an effective treatment option. The excess accumulation of melanin at one place is called hyperpigmentation. Applying neem oil on the face reduces the production of melanin pigment.
Lice treatment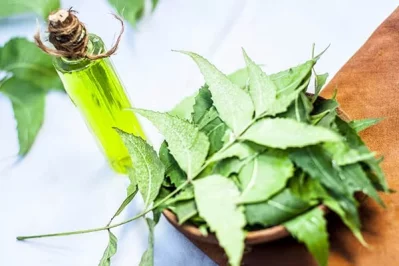 Hair lice are very common among children. People use many chemicals to get rid of it, which can be harmful for your child. You can use neem oil on the scalp and leave it overnight. This is a great remedy to get rid of lice.
Scalp nourishment
The herb also doubles up as an effective haircare ingredient, owing to its anti-fungal and antioxidant properties. Neem oil can stimulate dormant hair follicles to promote blood circulation that can minimise hair loss and improve hair growth. The oil can be a great treatment for dandruff as well, because it is able to treat the Malassezia fungus, which is a common cause for a flaky scalp.