Meet Ashik Khan, a fashion influencer who is changing how we think about fashion. He's not just a style guru but also a tech expert, leading the popular brand, Live Shopping. Khan's journey began in London, where he noticed big brands sold products at high prices, despite hefty discounts. This experience led him to create Live Shopping, a brand focused on affordable and transparent fashion.
Under Khan's guidance, Live Shopping has grown rapidly, now boasting a team of 250 people. Their shared goal is to make fashion accessible to everyone, regardless of their income. Khan leverages his tech skills as the head of a tech company, Advert Limited, to make shopping with Live Shopping a smooth and easy experience for all customers.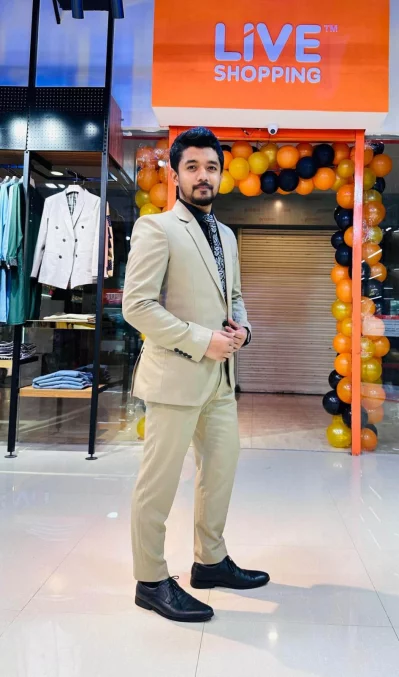 Besides changing the fashion industry, Khan is also a pro at digital marketing and branding. He's worked with large companies, helping them increase online traffic, improve sales, and boost their online presence. His unique blend of tech, marketing, and branding skills has helped him succeed in various fields.
To sum it up, Ashik Khan is a multi-talented influencer revolutionizing fashion and digital marketing. With his drive to make fashion affordable and his digital expertise, he is a true game-changer. As Live Shopping prepares to go global, we can be sure that Khan's impact will continue to be felt far and wide.