We all want it to feel nice and inviting in our homes. The choice of colors, lighting, materials, and accessories are all the main elements that set the main mood and ambiance of your home. With just a few simple and thoughtful touches, it's possible to make your home a cozy refuge where everyone feels welcome.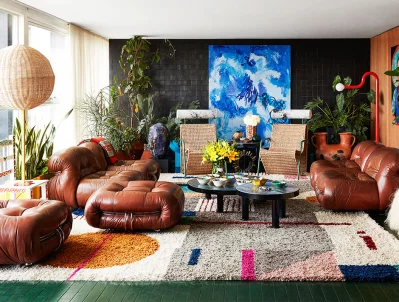 Start with your entrance
Your entrance is the first thing that welcomes your guests, so make sure you spend extra time decorating your entrance. Add some lighting, art or an outdoor decoration piece that will draw your guests to your home. A "Welcome" sign or doormat is always a nice accent piece that gives your guest a warm invitation in.
Make room for fresh flowers or plants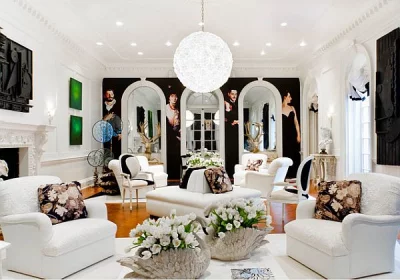 Fresh flowers or plants make a great addition to the kitchen and/or bathroom! Pick out flowers that coordinate with the room you want them in along with a nice vase to put them in. Don't really have a green thumb? Succulents make that perfect green pop without needing that green thumb!
Pile up throw cushions and blankets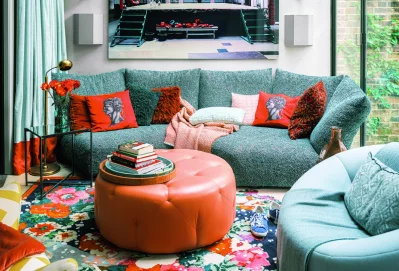 Throw soft cushions and blankets placed on your couch evoke snuggly and comfortable feelings. Opt for cushions and blankets in warm colors or earthy neutrals to make them look welcoming.
Make strategic use of rugs
If you've got chilly tile floors, use plushy rugs to make the spaces they're in feel a little more comfortable. You can also use rugs to make a room look bigger, or cover any stains on your hard floors. Soft and textured rugs will add warmth to your home's look and will make the room look cozier. Place rugs under the bed, coffee tables, or in front of your reading chair.
Add scent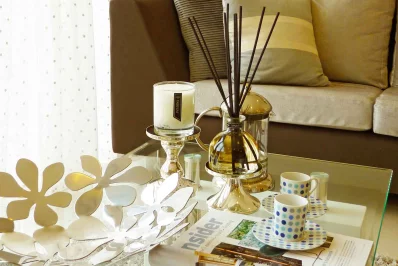 The look of your home is never complete without smelling fresh and pleasant. The scent is another element that is rather overlooked but adds coziness to your home. Place scented candles or incense around the house. You'll love relaxing in a place where there is a good smell lingering around.
Use the right lighting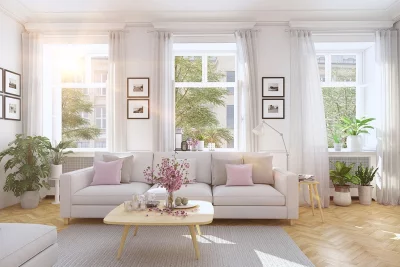 To make a room instantly feel more inviting, open up the blinds! Natural light helps illuminate a space and is a nice way to bring the outdoors inside. If you're having a party, you'll want to give your room plenty of light. This invites your guests inside and highlights your home's interior features. Consider side table lamps, indirect lights, and dimming switches for a soft and warm ambiance. When you are having a small get-together with close friends, dimmed lighting can create a cozy atmosphere.