Sunglasses have been a fashion accessory for decades. The sunglasses aren't just a fashion statement. They also protect your eyes from the sun's harmful rays. They're way more than just cool; they're a necessity. A great pair of sunglasses can elevate your outfit and your style, too.
Shop pairs with square-shaped rims and colored tinted lenses or cheeky cat-eyes done up to look like a new classic. Or consider a style that delivers a quirky take on a mainstay trend like oversized '60s mod shades or retro aviators. As summer sets in, it's time to pick up a new pair—or two—for sunnier days ahead. Shop the best sunglasses for you.
When you're choosing sunglasses, a few key things matter. Style, of course comes into play. So does the shape of your face, your personal vibe and your price point. But you also have to consider the kinds of sunglasses you are going to wear and what level of UV protection they offer.
The right frame shape for your face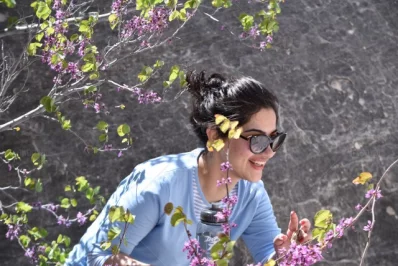 One of the most important aspects of selecting sunglasses, from a fashion perspective, is picking the right shape to frame your face. You need to first assess the shape of your face (round, oval, square, or heart-shaped) and then you can find the most flattering shades for a chic summer style. If you have an oval face then most sunglass styles will look great on you.
If your face is squarer then a frame with rounded corners to complement the sharp angles of your face often works best. It's all about balance — softer lines of glasses will work well to balance the square jawline. A heart-shaped face usually looks good with a cat-eye or round frame, but stay away from overly embellished or busy styles. If you have a fuller face (such as a round or oblong face) then stick to slimming styles, such as wide, oversized or wraparound frames; avoid any frames that are too narrow for your face as they'll just accentuate your fuller shape.
Sunglasses trends to try for 2022
Oversized lenses
Oversized designer sunglasses are not only a must-have accessory. They're also highly functional. Larger frames and lenses help block more sunlight from your eyes. Oversized sunglasses also come in polarized and nonpolarized lenses, so you can see better and more clearly while still looking great.
Colorful shades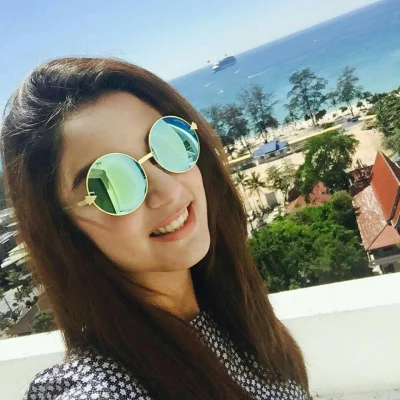 If you already have a large collection of sunglasses, sunglasses with colorful lenses can be an inspired addition, both fashion-wise and functionally. Each tint provides different benefits to suit your lifestyle. For example, to improve depth perception choose a brown/amber or red tint. Red and yellow tints reduce eye strain. Gray-tinted lenses reduce glare on both sunny and cloudy days.
Aviator sunglasses
There's a reason that aviator glasses are a staple. They go with everything. Aviator sunglasses protect your eyes while also giving you a sporty, fashionable edge. To add some fun, check out aviator shades in pink, blue, or classic grey.
Round sunglasses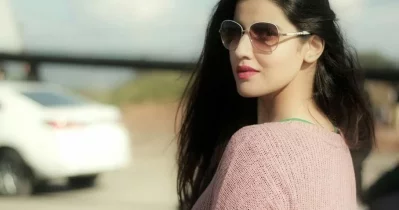 Round sunglasses are always trending. They're especially flattering to people with a round, square or heart-shaped face.
If you want others to take notice of you, go for a pair of round glasses. A little bit retro, a little bit hipster, and a whole lot of cool, round glasses can go with a variety of looks, from business to casual. If you're going for a bold look, opt for larger round frames. If you want a pair of round glasses that are a bit more understated, smaller frames should be your go-to choice.
Mirrored lenses
Mirrored lenses are not only stylish but provide a reflective optical coating. From the outside, the coating looks like a mirror and has a reflective surface that reflects a clear image. However, the mirror doesn't pass on the inside of the lens. Mirrored lenses offer several advantages: they help with glare, making it more comfortable to drive; they keep light from getting into your lenses; they improve how well you see colors; and they protect your eyes from UV rays. They're a sleek fashion accessory that enhances any outfit.
Square and rectangular frames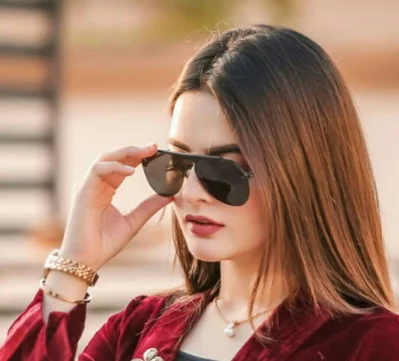 If you think that because round frames are hot for 2022 that this means square is not, think again. Square and rectangular frames are all over the place this year. Rectangular glasses make for a simple but modern look.