Our hair is one of our most attractive features and it is also one of the first things that people notice when they see us. Whether it's down to genetics, stress, hormones or your lifestyle, hair loss is something that affects each of us at a certain point in our lives.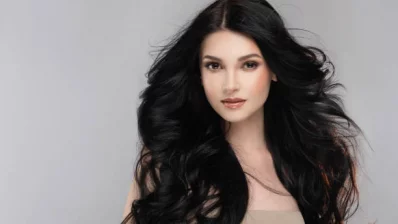 Hair loss may not come suddenly. It is often a slow, gradual process that starts with a few hairs falling. It can sometimes turn to hair fall in bunches but that is usually down to a medical condition or pregnancy and hormone-led hair loss. If your hair loss is sudden and accompanied by other symptoms like a rash, we would recommend meeting your doctor or dermatologist to rule out any underlying medical problems.
How to Get Rid of Hair Fall?
Although various hair fall treatments are widely available, you can easily get rid of hair fall and other hair problems without paying huge sums of money. There are various home remedies for dandruff and hair fall that are simple, cheap and effective as well.

Aloe vera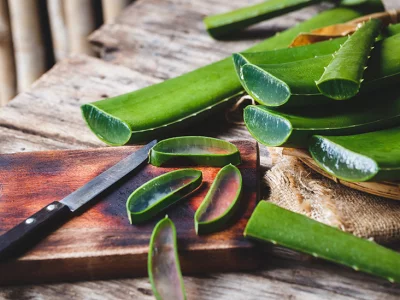 Aloe vera is also among the best natural remedies for hair loss. Aloe vera works to soothe and calm a damaged scalp, creating a healthy environment for hair cells to replenish and flourish. Aloe also helps clean up sebum, an oil that clogs follicles and prevents hair from growing back. To effectively use this natural hair loss treatment, simply massage pure aloe vera gel directly along your scalp, or find an aloe vera-based shampoo.
Licorice root
Licorice root has a number of beneficial qualities when it comes to naturally treating hair loss. It works to alleviate a dry, irritated, or scabbed skull. But, most importantly, licorice root opens pores and strengthens weakened hair follicles, which is often the cause of hair loss in the first place. To start seeing instant results, apply weekly or consume orally in the form of licorice tea.
Green tea
This tea is rich in antioxidants, which help boost hair growth and prevent hair loss. Soak two three teabags in one-two cups of hot water depending on the length of your hair. When it cools, pour this over your scalp and hair, while gently massaging your head. Rinse with cool water after an hour.
Beetroot juice
Beetroot is rich in vitamins C and B6, folate, manganese, betaine and potassium, all of which are essential for healthy hair growth. Besides, it acts as a detoxification agent by helping keep the scalp clean. Boil 7-8 beetroot leaves and grind along with 5-6 henna leaves. Apply this paste on your scalp and leave for 15-20 minutes before rinsing with warm water.
Fenugreek seeds
Fenugreek or Methi seed is among the most effective home remedies to stop hair loss. It repairs the hair follicles and helps in the re-growth of the hair. Soak the fenugreek seeds overnight in water. Grind it to a fine paste and apply it to your hair and scalp. Leave the paste on your head for about 30 minutes. You can cover your scalp using a shower cap to keep it moist. After 30 to 40 minutes, rinse it with normal water. You don't have to use any shampoo. Do it twice a week for a month to control hair fall.
Onion juice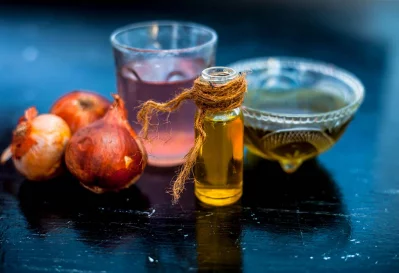 The Journal of Dermatology published a study that found that onion juice overwhelmingly supports hair growth. After applying onion juice to the scalp twice a day for six weeks, 20 out of 23 participants saw positive results and reported that onion juice is a natural hair loss treatment that actually works. Onions have long been loved as a natural hair loss treatment because their sulphur content helps increase blood circulation, they promote collagen growth, and they contain antibacterial properties that treat scalp infections. To use, work onion juice into your scalp and let sit for 15 minutes. Then rinse using your regular shampoo.
Garlic
In a 2007 study, dermatological researchers found that applying garlic gel to areas that have experienced hair loss along with a steroid treatment lead to more hair regrowth than using a placebo treatment with the steroid drug, and works to strengthen any existing hair it comes into contact with. Much like onion, garlic is full of minerals and vitamins that naturally condition and reverse hair loss. Applying a paste of blended garlic cloves could be an excellent home remedy to stop hair fall immediately.
Coconut milk
There's a reason so many shampoos and conditioners are coconut-based. Coconut is known for its potent moisturizing abilities. Incidentally, one of the leading reasons for hair loss is having a damaged scalp due to dryness. To naturally reverse fall-out caused by dryness and bring your hair follicles back to good health, massage coconut milk into your roots and let sit for 10 minutes a day.