'Amsotto' or mango fruit leather or fruit rolls is a word very close to every Bangladeshi's heart. The sweet and spicy relish is available in myriad versions all across Bangladesh, each unique in shape, flavour and texture, giving us more reasons to go all out and indulge! Some like it sweet, while others may prefer the tangy and spicy, to satisfy those cravings. It is a delicious snack made with just one ingredient.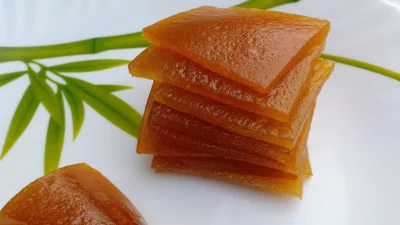 So how is this mango fruit leather made? It's packed with a lot of nutrients. Making mango fruits leather is easy and can be preserved for a long time. It needs barely any effort, but it does need a lot of time for the fruit pulp to dehydrate.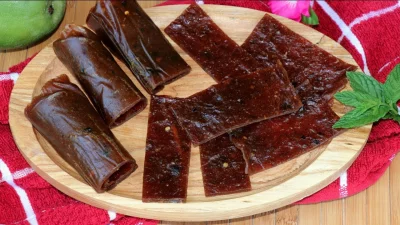 Commercially made mango fruit leathers are made in dehydrator designated for this process. You might have seen them available in the market. But homemade is homemade and homemade is happiness.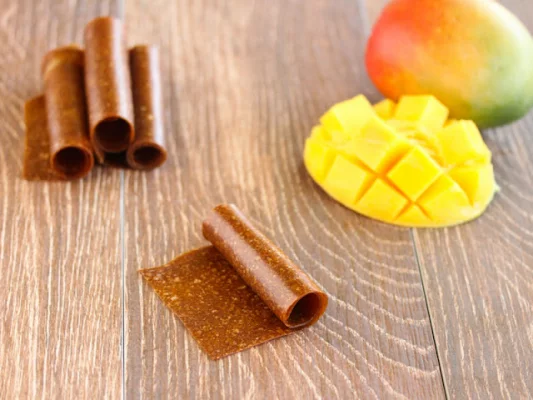 Fresh mango pulp is blended and cooked on a low flame along with sugar and spices. This is then spread thinly onto a sheet or tray and then left to dry under sun to remove moisture, which could take about 3-4 days. When the first layer dries, another layer of mango pulp is spread over the previous one. This process is repeated till the desired thickness is achieved. Once done, you can role it up and relish it, or continue building more layers on top to make a block.