Are you wondering where to go to reduce or eliminate those dark spots on your face? If you've had too much sun exposure then you can most likely blame that for those dark spots, known as hyperpigmentation. Moreover, aging, acne, pregnancy, prescription medication and hormonal imbalances are some of the other culprits.
Don't panic! With the following suggested natural remedies, you will need just one or a few ingredients that probably you already have in your kitchen.
Aloe Vera Gel
Apply aloe vera juice or natural aloe vera gel directly to the dark spots for 30 minutes in the morning and evening. Rinse with lukewarm water and finish off with your favorite serum and moisturizer.
Lemon
It's one of the most effective remedies against spots. It's a brilliant remedy thanks to its acidity, its juice has the power to re-equilibrate the pH of your skin.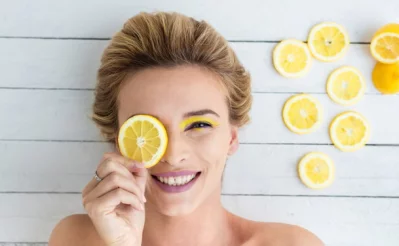 The lemon narrows the pores of the skin and eliminates the bacteria, avoiding infections. Pour some drops of lemon on a cotton swab and dab a bit on the affected area.
Turmeric
Turmeric has been used in skincare in every Indian household. Combine two teaspoons of Turmeric with curd and besan and make a thick paste out of it. Apply it on the skin as a face pack and rinse it off with lukewarm water. Pat dry.
Baking Soda
This is the most basic baking soda DIY recipe to treat uneven skin tone. You will have to mix two parts of baking soda with one part of rose water to make a paste. Rub this paste gently on the affected areas and leave it for 5-10 minutes till it is dry. Now, rinse it off with lukewarm water followed by cold water. You can do this 2-3 times every week. This helps to treat uneven skin tone and you will have blemish-free, clear skin.
Buttermilk
Buttermilk is rich in lactic acid and therefore is great for gently exfoliating dead skin cells and brightening skin to fade away dark spots. It will also help maintain your skin's pH levels. Apply buttermilk to your face with a ball of cotton. Let it sit for 20 minutes and then wash it off.
Potato
Your favorite french fry ingredient? Yeah, it can also help lighten dark spots, in case you didn't know! Raw potatoes contain vitamin c, potassium, and other brightening agents that help in removing dark spots and tanning. Grate some raw potatoes (just 2-3 should be fine) and mix them with lemon juice, or yoghurt. If you have particularly dry skin, you can also add a little honey into the mix. Apply this on your face for a few minutes, and wash your face with warm water.
Vitamin E Oil
Vitamin E oil has been used by dermatologist and aestheticians for years as a treatment for the skin. Since Vitamin E is considered an antioxidant, the oil helps target free radicals that can cause damage to your skin.
You can buy Vitamin E oil in the store or from a spa or dermatologists office as part of a facial treatment. It can be used by itself or combined with other ingredients that help reduce dark spots on your skin.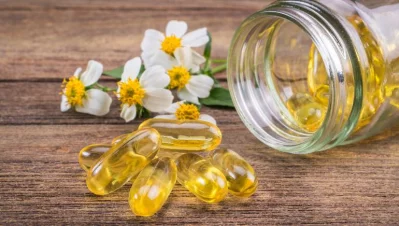 If you buy Vitamin E oil in a bottle, all you have to do is put a small amount on your finger and gently massage into the areas of your face that have dark spots. This can be done nightly before you go to bed.
If you have Vitamin E capsules, you will need to pierce the outside of the capsule with a pin or small scissors and squeeze the oil onto your finger before you rub it into your skin.
Apple Cider Vinegar
Mix equal quantities of apple cider vinegar and water in a bowl. Stir well and apply on the dark spots. You can also trying mix a few drops of lemon juice with the vinegar. Another recipe is to combine 3 tablespoon of orange juice and ½ tablespoon of vinegar. Rinse with lukewarm water and finish off with your favorite serum and moisturizer.