Blackheads form when the opening of a pore on your skin becomes clogged with sebum. Dead skin cells and oils collect in the pore. And if the pore isn't covered by skin, exposure to air causes it to turn black as it oxidizes and turns black.
Factors such as smoking, stress, fatigue, contamination and the use of inappropriate beauty products can also increase the likelihood of developing blackheads. In the case of women, birth control pills and the pre-menstrual period can trigger excess sebum production, which blocks the pores.
At home, we should follow a regular skin hygiene routine, morning and night to remove all traces of make-up and dirt. Once the skin is cleansed, apply a toner and moisturise with a product specific to each type of skin. For the perfect routine, use a mask or exfoliating product once a week.
Below are some effective natural remedies that can help prevent blackheads-
Wash with a gentle cleanser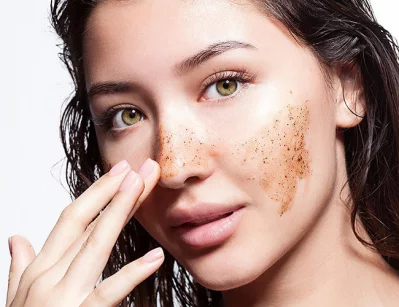 Resist the temptation to launch a scrubby assault on your blackheads. In fact, your best bet is to use a mild cleanser. Use a cleanser that contain glycolic acid and salicylic acid with glycerin and sorbitol, which act as humectants and help your skin retain moisture.
Cornstarch
A little baking soda goes a long way for blackheads, but don't overdo it, as it can seriously dry out your skin thanks to its saltiness. While pH may or may not have a role to play in blackheads, the biggest reason baking soda helps is because of it's small, fine, granules that can work as a natural and inexpensive way to occasionally exfoliate and remove anything clogging your pores (and therefore causing blackheads.)
You will need baking soda and fresh water. Mix the water with enough baking soda to form a thick, but spreadable, paste. Using a gentle circular motion, massage the paste into your skin. Rinse thoroughly with plain water, pat your face dry, and then make sure you moisturize.
You can also mix cornstarch and in vinegar to form a thick paste. Apply this paste to the blackhead affected area. Leave it for 15-20 minutes. Rinse off with warm water first and then use cold water or an ice cube to close the pores. While cornstarch helps absorb the excess oil, vinegar will reduce discoloration caused by the blackheads. Apply this paste two-three times a week.
Lemon juice
Since blackheads are caused by open, clogged, pores reacting to oxygen, it only makes sense that "shrinking" your pores down will help. Lemon juice is just the astringent substance needed to get the job done, however, it can lighten skin temporarily and it does make you sensitive to the sun, so load up on sunscreen if you plan on using this method in the summertime. If you have sensitive skin, try diluting the lemon juice with water first.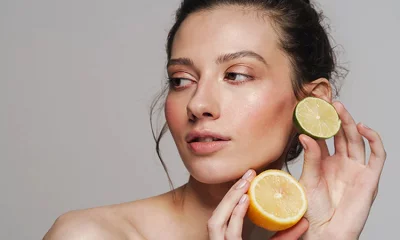 Rinse your face and pat dry. Squeeze the lemon juice into a small bottle and then use just enough to dampen a cotton ball. Apply to affected areas 3-4 times a week, at bedtime. When you wake up, rinse your face with luke-warm water and apply moisturizer as usual. Store the rest of the juice in the refrigerator for up to a week. Be aware-the juice can sting sometimes!
Green tea
Green tea can also be used to treat blackheads. Mix one teaspoon of dry green tea leaves with a little water to make a paste. Then, gently scrub the paste over the affected area for two to three minutes. Rinse your face with lukewarm water and apply a little bit of moisturizer once your face is dry. This scrub deep cleans oily skin and helps unclog pores.
Honey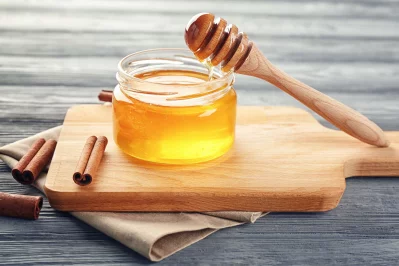 Not only applying honey is effective in removing blackheads, it will also moisturize and soothe your skin. Clean, and dry your face. Apply raw honey all over your face. Let it sit for 20 minutes and rinse off with warm water. You can use it on the skin daily. Applying egg white and honey mask is also an effective way to get rid of blackheads. It will also make your skin glow.
Egg white
This is a very simple trick that you can do easily. You just have to separate the egg white from the yellow, put it in a bowl and apply the egg white on your nose or other areas you want to treat and let dry a few minutes. By drying, the egg white will become e film that you can remove easily and which while remove your blackheads at the same time. After that, rinse with clear water and that's all there is to it! You can repeat this procedure twice a week.
Milk and nutmeg exfoliator
This exfoliating mask will help you to reduce your blackheads naturally! Mix one teaspoon of nutmeg to one or two tablespoons of milk. Leave the mixture on your face and gently rub the mixture to exfoliate. In addition to reducing blackheads, this mask will rid you of dead skin cells and it is very beneficial for people suffering from acne.
Tea tree oil
Using a cotton swab or cotton, apply the tea tree oil daily to areas where the blackheads are. You can also use it against pimples, acne or any other imperfection! Tea tree oil is very effective!
Turmeric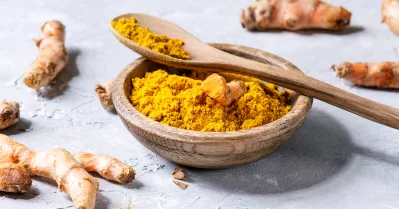 Turmeric has antibacterial, antifungal, and anti-inflammatory properties, which can also help remove blackheads. Mix one tablespoon of kasturi turmeric with one tablespoon of water or coconut oil to form a paste. Apply this paste to your face and leave it for 10 to 15 minutes before rinsing it off.