Glycerin is also called glycerol or glycerine, and it's a colorless, scentless, thick liquid used in all kinds of ways, from the food industry to beauty and hair products, to antifreeze and e-cigarette liquids.
Glycerin works best on natural hair when it is pulling moisture from the air to keep our tresses moisturized throughout the day.
In simpler terms, glycerin is a humectant, which means that it has the ability to attract and retain moisture. This is why glycerin is often used in products that are designed to hydrate the hair.
The reason for its wide range of usage is because of its multifunctional benefits and the different roles it plays in a given formulation.
It is an excellent moisturizer, humectant, solubilizer, rheological modifier, and even sometimes stabilizer in a formulation.
Furthermore, it is an inexpensive ingredient and is easily available.
Smooth and soften hair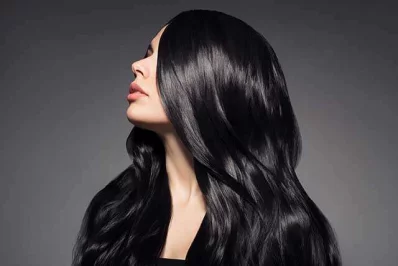 As glycerin attracts moisture, it is well known for its ability to smooth and soften hair. It pulls moisture into the hair cuticles and locks it in, preventing hair from becoming frizzy, dry or breaking off. Glycerin is an excellent deep conditioner for those with dry, coarse hair. However, if overused, glycerin can make your hair feel waxy or greasy.
It's a great moisturiser
If you use glycerin in the right environment it can be a great way to give your hair a boost in moisturisation. This is great for people that feel they are constantly battling with dry hair and could do with a little extra help.
Avoid split ends
Split ends happen you can't avoid them altogether but you can slow them down by being more delicate with your hair. By keeping your hair moisturised you are less likely to be affected by split ends.
Relieve itching
If you have been suffering from an itchy scalp using glycerin on your hair and scalp can help to relieve the itching.
Defining curls
Glycerin can also help to clump your curls making your curl pattern a lot more defined with the reduced frizz. I just have to stress that this will only work when used in the right environment.
Promotes hair growth
Healthy hair grows faster than unhealthy hair. Since glycerin improves hair health, it naturally promotes hair growth. Some companies or individuals suggest that by using glycerin, you can expect an astounding amount of growth in a short period of time. These claims are untested and any evidence is entirely anecdotal. Glycerin will help your hair to grow up to 1 inch per month, which is the maximum amount that any healthy head of hair will grow.
Washing with glycerin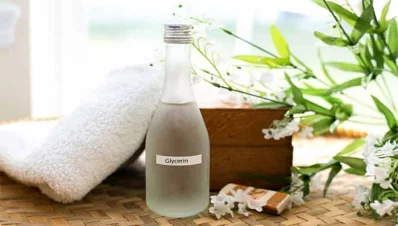 To use glycerin, mix a solution of equal parts water and equal parts glycerin. You need to make just enough to run through your hair. After washing and conditioning your hair as you normally would, apply the glycerin to your damp tresses. Use your fingers to work it in, focusing on the dry areas. Wait for up to five minutes and then rinse out the excess using warm water. Repeat this as necessary, up to three times per week.
Glycerin spritz
If you don't want to wash your hair with glycerin, you may want to create a glycerin spray that you can use on your hair for extra shine and softness every day. To do this, mix 4 1/4 cups of chamomile tea, 1 tsp. of honey, 3 tsp. of glycerin, 2 tsp. of vegetable oil and 6 drops of Rosemary oil. As a side note, if you are out in the sun a lot and want to lighten or highlight your hair, add 2 tsp. of lemon juice to the mixture. Put this in a spritzer bottle, shaking well before each use. This mixture will last up to two weeks. Lightly spray it onto damp or dry hair before styling.