It's easy to forget about your feet when they're covered by socks and shoes over the winter. Dry, flaky, and cracked legs are common problems during the winter season.
Here are some simple ways to soothe your cracked heels-
Choose the right footwear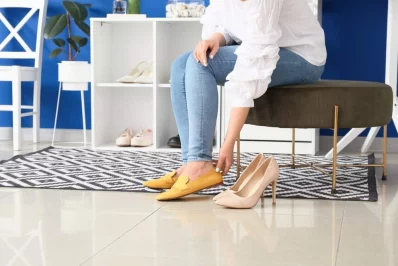 If you're constantly dealing with cracked skin, it may be time to reevaluate your shoe collection as certain pairs can aggravate heels.
Glycerin-rosewater
Glycerin is one of the best moisturisers that one can imagine. Mixed with rosewater, it can give you a smooth and soft heels without any cracks. Do this preferably at night before going to bed. Once your heels are cured, apply this glycerin lotion to your heels everyday after having bath to prevent recurrence of cracked heels.
Soak your feet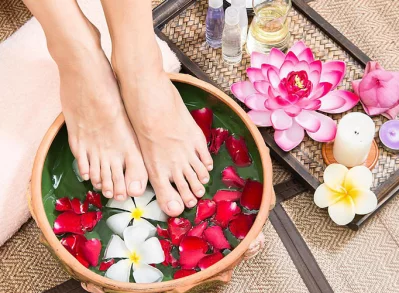 A simple foot soak done approximately once a week, followed with a rich nourishing cream, is a great way to keep the skin hydrated and soft. Don't forget to use warm water, though. Hot water can cause dryness. Some people add fresh lemon juice to their foot soak as the acid in the fruit helps to get rid of dry skin cells. Soak for 10 minutes then scrub your feet with a soft brush.
Treat deficiences
Certain deficiencies, such as a lack of vitamins B, C E and minerals iron and zinc, can contribute to cracked heels. If you think this may be the problem – for example, you may already have anaemia taking a supplement can help.
Moisturise your feet daily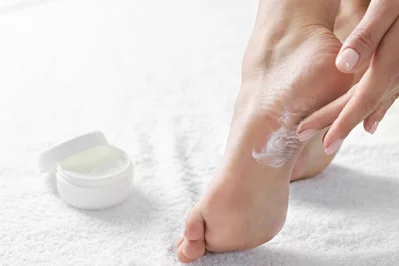 Moisturising feet frequently is the best solution for cracked heels. Apply a good moisturiser daily to help keep the skin hydrated. Gently filing the skin first with an emery board will help remove dry skin and surface debris.
Oil Massage
Oils are the best natural moisturisers, not only for your dry feet but also for your skin anywhere. You can either use any hydrogenated oil alone or mix them to get added benefits of their different components.
Exfoliation is key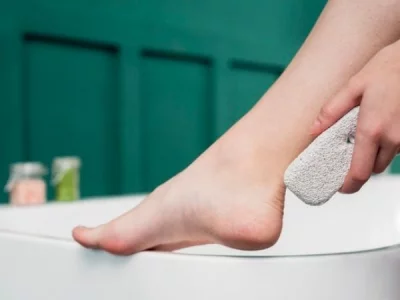 Use a pumice stone to remove dead skin. Using a foot file on your feet after a shower or bath can be a great way to avoid thick calluses or cracks.
Honey
Honey is full of antimicrobial and antibacterial properties great for cleansing and healing wounds. You can create your own honey foot mask by combining it with a drop of almond oil and slathering it on your heels.
Petroleum jelly
Before bed, apply plain petroleum jelly and wear socks at night to prevent getting grease on bedding.