Winter comes with coughs, colds, and flu. So it's important to make sure we're eating the right food to support our immune systems, and boost our general wellbeing.
During the colder months, it becomes more important to boost your immune system. Embrace the colder weather with some highly-nutritious foods to stay warm in this frightful weather.
Green tea
Green tea is an ideal winter hot drink as not only is it full of antioxidants called polyphenols, it also contains caffeine, which may help boost your metabolism. This may explain why green tea is popular with people on weight-loss diets. If you're not fond of drinking green tea, you can get it in supplement form.
Honey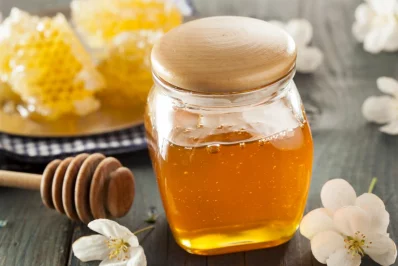 Honey is packed with vitamins, minerals and antioxidants, which makes it the best bet for fighting infections and boosting immunity especially during winters. It is good for maintaining healthy skin and hair by clearing up toxins and providing the necessary nutrients to the skin and hair.
Soup
Soup will keep you both hydrated and full as well. This is one of the best food that will help you live through winter comfortably. Soup will keep you both hydrated and full as well. A hot bowl of soup with chicken broth and some vegetables is an actual cold remedy that is filled with protein, vegetables, and warmth.
Warm milk
Milk and other by-products such as yogurt, cheese, etc. are a great meal choice for winter. This is because they pack a lot of vitamins B12 and A, proteins, and calcium, which boost a person's health. Most people tend to catch a cold during winter. Drinking warm milk frequently will help you avoid falling ill. You can also take low-fat plain yogurts to decrease the number of calorie intake.
Cauliflower, broccoli and cabbage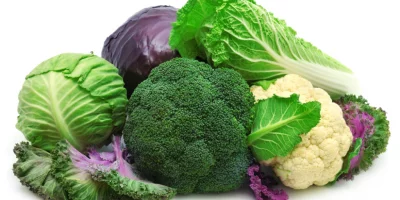 Both broccoli and cauliflower pack a lot of vitamin C, which enhances the immune functions. Cauliflower is a member of the cruciferous vegetable family, cauliflower contains phytonutrients called indoles that, studies show, may lower cancer risk. A 100g cooked serving packs more than 90 per cent of your daily vitamin C need. All types of cabbage contain polyphenols that provide anti-inflammatory benefits.
Oily fish
One of the most vulnerable parts of the body in winter is our lungs, which are susceptible to colds and respiratory infections. But Omega-3 helps increase airflow and protect the lungs. Try to eat Omega 3 rich foods like oily fish three times a week.
Cinnamon
If you - like everyone else this Christmas - plan to eat all the food, make sure you've got cinnamon in great supply. Cinnamon is one of nature's most revitalising herbs. Filled with potent antioxidants - more than almost all other spices and herbs – it can help to boost your metabolism as well as aid digestion, gently warming your stomach, and supporting the breakdown of your food more efficiently.