The Nepal Tourism Board has announced that foreign trekkers travelling solo or independently will no longer be allowed to trek in Nepal without a guide starting from April 1.
The country has eight of the world's tallest mountains which are extremely popular among trekkers.
Trekkers often get lost during these solo treks and Nepal has been incurring enormous search and rescue costs due to this. So now the country has decided to ban solo trekking and they will now have to either join a group or hire a government-licensed guide.
According to Nepal Tourism Board's director, Mani R. Lamichhane, "There were many cases where tourists have disappeared. Deadly incidents involving solo trekkers had given some tourists the misperception that Nepal was an unsafe destination.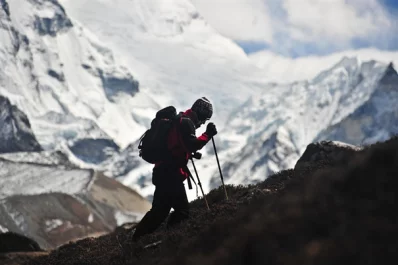 The new rules apply to international tourists of all experience levels on treks in Nepal's national parks, such as the popular Annapurna Circuit, a 240km route that circles the Annapurna mountain range.
Trekkers can still embark on solo hikes outside of national parks, such as around the city of Kathmandu.
The new rules broaden a 2017 mandate that banned solo climbing on Nepal's mountains, including on Mount Everest, the world's tallest peak.
Each year, deadly accidents, including ones caused by avalanches, blizzards and high-altitude sickness, are reported on Nepal's mountains.