During the holy month of Radaman, our routine, diet, and food consumption change. But what you need to know is that this sudden change in your dietary habits, combined with a long period of daily fasting, can have a bad effect on your skin.
A proper skincare regime is essential to avoid breakouts, dry patches, dull-looking skin, and all symptoms of the dehydration associated with fasting. Here, we shed lights on some beauty and wellness tips during Ramadan.
Hydrate, hydrate and hydrate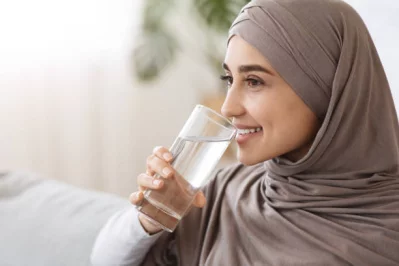 Staying hydrated is the first important step. Dehydration can cause dryness, fine lines, wrinkles and sagginess on your skin. During Ramadan while not drinking any water during the day your daily water intake doesn't change. And we all know how important staying hydrated is for your health. Make sure you consume enough water from iftar to suhoor. For a healthy adult, it is advised to consume 1.5 – 2 lt. of water each day.
Use the right skincare products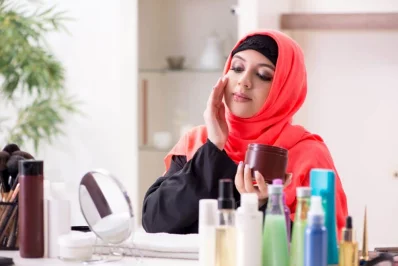 Take extra care to prevent damaging your skin cells. Missing out on important vitamins and minerals while fasting may affect your skin's self-defence and its ability to maintain a healthy ph and oil balance. Choose your cleanser based on your skin type. Use a cleansing gel for oily skin and use a milk cleanser for dry skin. Always choose the right skin products, suitable for your skin type.
Protect the skin from harmful rays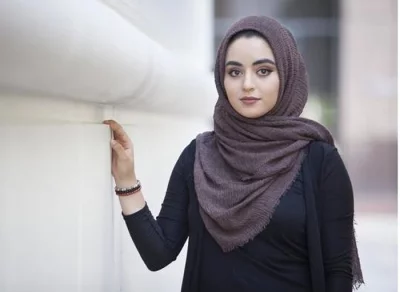 Sunscreen helps to minimize skin damage and signs of ageing caused by harmful sunlight. When you're fasting, your skin tends to get dry easily which makes it prone to burns. Therefore we suggest that you choose the best sunscreen that has at least SPF 30 to maximize protection. Make sure to reapply the sunscreen when you're outside.
Choose a rich moisturiser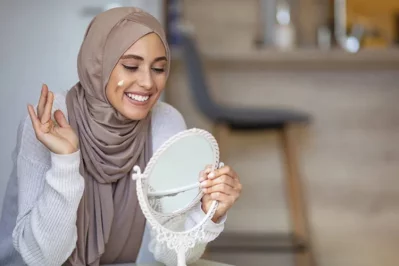 Moisturising should already be a part of your daily skincare routine. However, while not drinking enough water during the day during Ramadan, make sure to give your skin that extra hydration boost by using a rich moisturiser. Choose a moisturiser packed with minerals. Even if you have oily skin, you still need to use moisturiser.
Eat foods that make your skin glow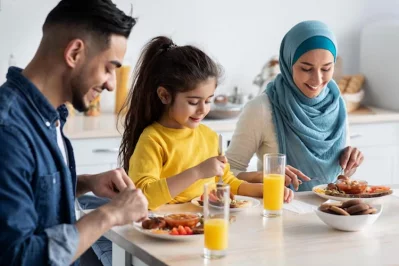 If you want radiant, healthy looking skin even when fasting, raise your antioxidant intake during iftar and suhoor. Eat foods that are rich in fiber and antioxidants, such as berries, almonds, dark chocolate and pomegranates. Have a handful of berries of your choice - they are a great source of the vitamins and minerals your skin needs after a day of fasting.
Have a balanced diet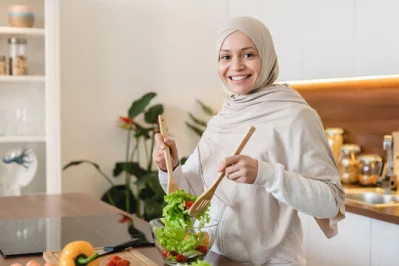 Heavy eating at sunset and before sunrise, and missing out on nutritious food groups due to the limited time on eating may have a negative effect on your skin.
Consuming fruits and vegetables is essential for your immune system. But it is also necessary for your skin health. Vitamin A, B, C, E, and K are keystones for skin health. Also biotin, folic acid, iron, and Omega 3 are very important.
Make sure to create balanced meals with good protein, and a rainbow of vegetables. Also, try to stay away from sugar and sugary drinks as they are one of the biggest enemies of your skin. If they are eaten before your fasting, they will make you feel hungrier sooner. Yoghurt is also beneficial for your skin health and a great probiotic. It is also rich in protein so it will keep you full.
Get enough sleep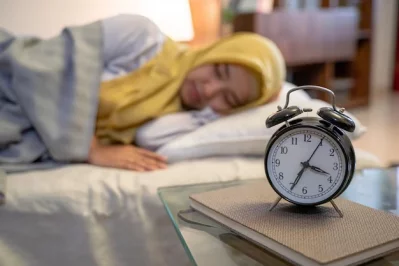 A good night's sleep is key to glowing skin. Having enough sleep has many health benefits for your mind, focus, body, and of course your skin.
As your sleep gets disturbed when you wake up to eat before sunrise, try to arrange your sleeping pattern so it can help you with getting enough sleep without the disruption.