For summer, the skin needs balanced hydration that won't make it feel heavy or greasy. Harsh heat and bright sunny days can overly stimulate the pores, leading to oiliness and excessive sweating. Summer's most frustrating beauty issue is facial sweat.
It's normal to sweat as we have pores and sweat glands and oil. Sweaty skin can cause our faces to look shiny, our pores to appear larger, and our makeup to slip and slide. There are a few handy ways to sweat-proof your skin with a couple of switch-ups in your skincare routine.
Carry a facial mist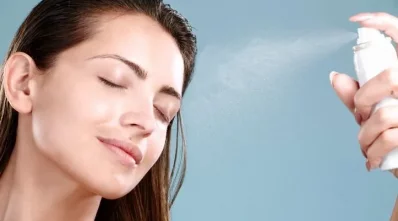 If you're traveling and find it hard to refresh your makeup, take a facial mist along with you. As long as the pump delivers a fine spray, you'll end up cooling your skin, which will make your makeup last longer.
Use a primer
Primers are made to help makeup cling to the skin a little longer. They can cut also down on shine later in the day. Apply before putting on your foundation, but after your moisturizer. Make sure whatever product you use is oil-free.
Carry blotting papers with you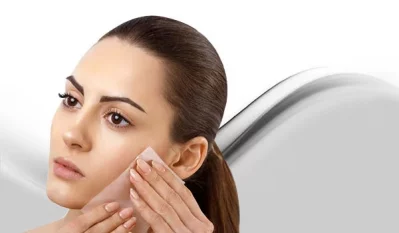 Blotting sheets are easy to store and super portable which means that you can carry them around wherever you go! Pat and blot the area dry using blotting paper, a hanky, paper towel or a tissue (but not toilet paper). Use them as and when you feel like your powder is wearing off and your face and makeup is starting to sweat.
Add toner to your routine
Ingredients like witch hazel reduce oil production in the skin without drying it out. However, stay away from alcohol-based astringents, they are counter reactive.
Keep face wipes handy
Oil builds throughout the day but you obviously can't wash your face all the time. That's why it's helpful to stock up on refreshing, skin-toning face wipes that absorb excess oil while rejuvenating the face at the same time.
A weekly mud mask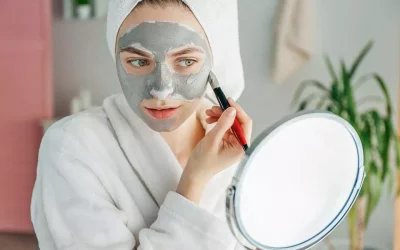 It only takes10 minutes, but these ten minutes of hassle can possibly be the fastest way to remove oil production. The clay in the mask will soak all impurities from the pores, preventing breakouts. Don't do it more than once a week or your skin might turn dry.
Use baking soda
There are certain household items that can help you to manage an oily t-zone, and baking soda is one of them. In fact, Vargas suggests mixing baking soda with water and applying it as a mask. "Scrub it onto the skin and leave it for a few minutes. After rinsing with water, blackheads will be softer and ready to come out."
Try a serum
One last tip—a face serum! Not just any serum, though. It works to combat oiliness and minimize pores. Apply a few drops every morning and evening before moisturizing.