Dirt and dandruff can lead to hair loss and other major hair issues. Cleanliness and taking care of the hair is essential. To keep your locks silky smooth, avoid irregular washing, frequent styling and wearing tight ponytails. If you want to keep your hair healthy and strong, check out our tips.
Avoid shampooing and co-wash instead
Shampoos strip your hair of its protective oils and so once you go for a swim, your hair becomes more susceptible to the chemicals and salt in the water. So co-wash your hair instead, which means; wash your hair with conditioner only.
Do an apple cider vinegar rinse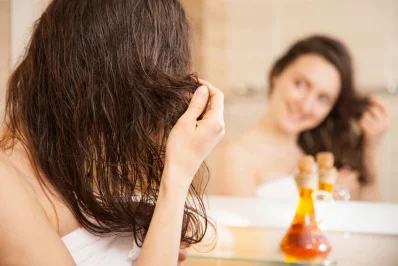 If you still feel your hair needs a little more cleansing and shine, from that of a co-wash, then mix one big tablespoon of vinegar with three cups of warm water and massage the mixture onto your scalp after you condition. Keep the mixture for only two-three minutes then rinse. You can use regular vinegar, if apple cider vinegar is not available.
Trim hair ends
Trimming the ends of your hair either in a salon or at home is a must for long, healthy hair. If you don't feel the need to run to the salon, only to watch them trim a few millimetres off your length, you can find plenty of simple tutorials on how to trim your ends on Youtube.
Minimize heat styling
Styling hair should be left for special occasions. Finer hair can be air dried, thicker hair can be heat dried but then left for a week before washing again. Frizzier hair that needs some sort of resetting can be done so using a water spritz. Keep heat styling to a minimum to protect your hair and hair cuticle.
Need for proper diet
What you eat, and what you don't eat can have a very real impact on your hair. Eating sugar can cause your body to produce increased levels of DHT, a hormone that triggers hair loss. So limiting your sugar intake is key. Eat whole foods that are rich in nutrients like protein, Vitamin C, and omega 3 fatty acids. Iron, B12, folate, biotin, and zinc are also of benefit to the hair. Low Iron, B12, and Folate levels can cause anemia which reduces blood flow to the hair. Zinc reduces inflammation which is the first step in hair falling out. And taking a probiotic can help your gut—or gastrointestinal system—absorb critical nutrients your hair needs to thrive.
Beauty sleep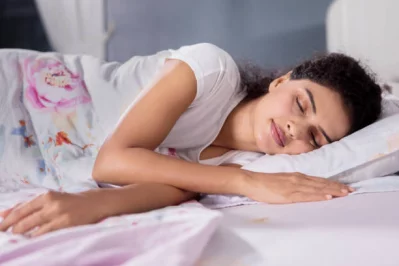 Sleep at least eight hours for healthy hair. Plus sleep on a silk pillow. Damage is caused while sleeping due to the hair being roughed up and tangled. A silk pillow will help give a more slippery surface for the hair and avoid excess friction, resulting in less repeat styling and brushing.
Avoid brushing wet hair
Brushing your hair when it's wet can cause a lot of damage. It can weaken your roots, split your ends, and cause breakage. Instead of brushing your wet hair with a hairbrush, try using a wide-tooth comb instead. However, you should also try to avoid combing your hair too much, as this can lead to split ends as well. If you really need to comb it often, use a wide-tooth comb or a wide-toothed brush so you don't break your strands. It is also essential to avoid combs made of metal or plastic as they can cut your hair strands at the root and cause even more damage.
Don't colour your hair
If you want your hair to grow long and healthy, then it's best you avoid colouring it. Dyeing your hair can be less damaging if it is only a few levels lighter or darker than your natural hair colour. However, if you have naturally black hair and want to be platinum blonde, then lighteners and bleach will most certainly strip your hair and damage it in the process. If you do want to colour your hair, we recommend consulting with a professional hairstylist before attempting this at home.
Avoid ponytails and braids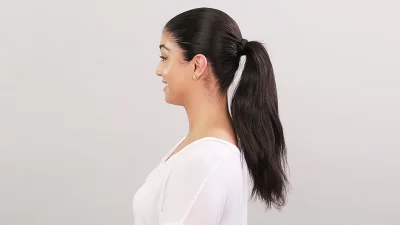 Ponytails and braids can look stunning and stylish. Unfortunately, they can also be very damaging to your hair if you wear them on a daily basis. If you want your hair to look healthy, avoid wearing them every day. Instead, you could consider a loose, flowing style that doesn't put too much pressure on your hair strands.