The coronavirus has changed everyday life as we know it. Isolating alone doesn't mean you have to be alone. Know that millions are in the same boat.
The first two days are the hardest, as the monotony of days isolated in a room take its toll. But later, you will adjust to being alone. You will definitely misses going out and socializing.
Adjusting our mindset and expectations is key to avoiding feelings of loneliness. This means accepting events are beyond our control and knowing that being away from the people and things we love is only temporary.
Recharge your passion
Find an activity that you enjoy, restart an old hobby, or take a class to learn something new. You might have fun and meet people with similar interests. It's a good way to share your emotions and perspective on living alone through the pandemic.
Stay grounded
The next thing is to stay grounded. Make note of the things that make you feel happy or accomplished throughout the day.
In touch with family and friends
Schedule time each day to stay in touch with family, friends, and neighbors by email, social media, voice call, or text. Talk with people you trust and share your feelings. Suggest an activity to help nurture and strengthen existing relationships. Sending letters or cards is another good way to keep up friendships.
Stay active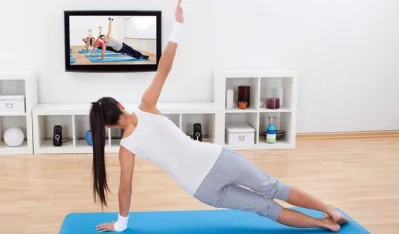 Puzzles to keep your brain active. And if you get stuck, phone a friend and have a chat to work out the answer together.
Stay as physically active as possible, even if that's just a walk around your backyard or doing stretches and marching on the spot in front of the telly.
Put on some fun tunes and dance! Kick a ball in your backyard, skip rope on your balcony or find a free exercise video on YouTube.
Set up virtual play dates
The internet is probably already children's new best friend. From online storytelling to science experiments, there are so many free resources and websites to help parents cope.
Setting up video chat 'play dates' with friends and grandparents, via free apps like Skype and Facebook FaceTime and Zoom (although the free version gives you limited time), is a great way to keep everyone connected.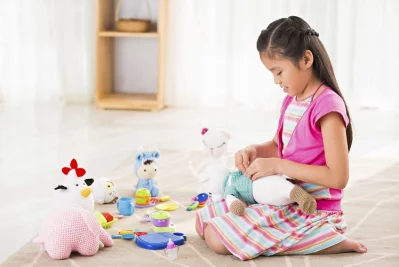 If your child is no longer engaged in your homeschool attempts, is sick of internet, then it's time to play with toys. keep kids busy with toys when parents have to jump on a Zoom work call, do some laundry, or figure out the night's dinner.
Keep to a daily routine
Isolation has an impact on people's mental health and that's particularly true for adolescents. The more connected they can feel, the better. Give each other space but spend some time together every day where any issues are set aside. Try and keep to a daily routine with the same sleep schedule.
Don't fight
Try to put any arguments on hold. Pick your battles and weigh up if they're really worth it at the moment.