A flaky scalp can be a pesky problem during winter.The temperature is dropping gradually and if you are not careful, the cold air can leads to itchy scalp. In some cases, dandruff may block follicles and lead to increased hair fall.
Dandruff is caused when a type of fungus called Malassezia begins to grow on your scalp. A scalp that is too dry will produce more oil to overcompensate thus leading to dandruff flakes. Additionally, external factors like stress make the scalp more susceptible to oil production. People with dandruff need to use special products to treat the scalp, preventing dead skin cells from flaking or the scalp from getting too dry.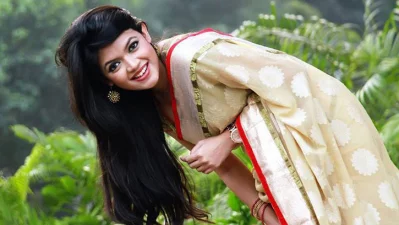 Try a hot-oil mask
Apply oils to the scalp will help draw oils from it and remove them. It's the classic law of attraction, where like substances attract each other. You can try heating up coconut oil, in a microwave and gently applying it to your head. Be careful not to make the oil too hot, as doing so increases the risk of burning your scalp.
Exfoliate your scalp
Exfoliation is important for removing dull, dead, and dry skin, so it only makes sense that you should exfoliate your scalp, too. The best way to do this is to mix a bit of sugar (about a tablespoon) into your shampoo, then massage it into your scalp with your fingers. The sugar acts as a mild abrasive and will help remove dry skin, much like exfoliating agents for your face.
Use medicated shampoo
There are a couple of well-known brands you can buy for relatively affordable prices in drug and department stores, and there are also prescription-strength options you can get from your doctor or dermatologist if the problem is severe. You can also find medicated shampoos and products in your favorite salons; some of these contain ingredients like tea tree oil and eucalyptus, which help to moisturize the scalp and provide a cooling sensation.
Avoid direct heat
Stay away from heat styling your hair and air dry only, until your scalp has recovered. Direct heat exposure, such as from ironing boards and hair dryers, dries the scalp. Instead, towel-dry your hair before allowing it to air dry.
Tea tree oil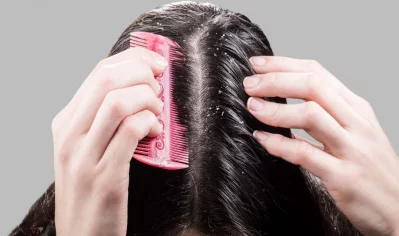 Tea tree oil is known to reduce itchiness, greasiness, and lesions that are associated with dandruff. You can use products like shampoo, conditioner, serums, etc that have tea tree oil in them.
Tea tree oil helps in restoring all the moisture to prevent dryness and dandruff. You can massage tea tree oil directly on your scalp twice a week to keep dandruff at bay.
Use Apple-Cider Vinegar
If you have a mild case of dandruff, combine half a cup of apple cider vinegar with one and a half cups of cool water. Pour the mixture onto the hair in the shower after shampooing and rinse out.
See a dermatologist
If it's been about a month of staying loyal to your new routine and anti-dandruff products, but you're still seeing that the problem continues, consult a professional. They can give you a stronger prescription, especially if there's an underlying issue like eczema or psoriasis.