With colds and flu season still in full swing, it pays to be prepared. Honey is one of the most versatile products out there and great to have on hand as winter approaches. Sniffles, sore throat, chills—even if you've had your flu shot, it's hard to emerge from winter with a completely clean bill of health.
Honey has been traditionally used as an ayurvedic medicine since time immemorial for its potential health benefits. Raw honey has a bevy of health benefits that can leave you feeling better instantly. The benefits of honey have been recognised by early Greek, Roman, Vedic and Islamic civilisations and accepted by Aristotle and Aristoxenus as well.
Get more antioxidants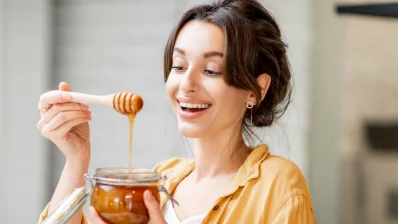 Regular honey is heat treated and pasteurised to kill the yeast and bacteria, which increases its shelf-life and makes it look more transparent. However, this processing also results in the loss of beneficial nutrients and goodness from the original nectar and pollen.
Raw organic honey is collected straight from the beehive, is cold extracted and lightly filtered before it's bottled to retain most of the beneficial nutrients, enzymes and antioxidants naturally found in honey. It's completely safe to eat – unless you have a bee pollen allergy - and is more flavourful than regular honey.
Soothe a cold
As winter approaches, raw organic honey makes a great sore throat remedy. Simply add a spoonful to a glass of lukewarm (below 40 degree Celsius) water with a squeeze of fresh lemon juice. It's also recommended as a cough suppressant. The World Health Organization (WHO) has been recommending honey as a cough and cold remedy since 2001. Just take one or two teaspoonfuls, straight.
Powers immunity
Raw honey contains a powerful enzyme (glucose oxidase) that kills 100 percent of bacteria on contact, per research in the journal World Wide Wounds. The effect is so powerful that stirring the sweet treat into warmers can prevent viruses from spreading.
Effective against respiratory diseases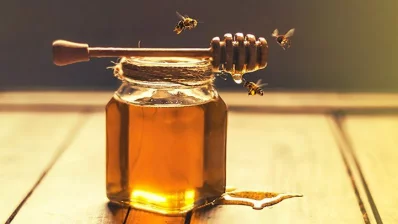 Honey has a balsamic, antiseptic and anti-inflammatory effect, ideal for colds, sore throats, laryngitis, colds, etc. During the winter it is essential to take a daily spoonful of honey to strengthen the throat and prepare the body against external threats and viruses.
No more sleepless night

A honeyed sip can improve sleep quality by as much as 62 percent, thanks to enzymes and natural hydrogen peroxide that soothe the stomach to ward off rest-disrupting heartburn. What's more, a good night's sleep makes your immune system 44 percent stronger.
Help an upset stomach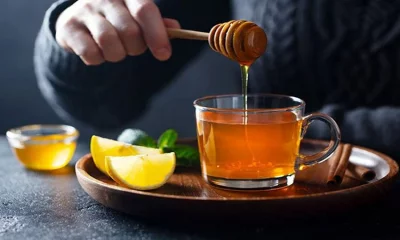 Australian researchers say adding one teaspoon of honey to meals will cut recovery time in half if your bowels are loose. Honey's rich stores of anti-inflammatory enzymes, which soothe digestive tract inflammation, calm intestinal spasms, and improve fluid absorption.
It is the perfect home remedy for gastroenteritis, the very common condition that causes diarrhoea and vomiting, usually caused by a bacterial or viral tummy bug. Bacterial gastroenteritis is caused due to the bacteria attaching to the mucosal epithelial cells. Honey blocks the attachment of the bacteria to the cells, thereby lowering your risk of infections and preventing you from gastrointestinal tract (GI) infections.