During winter, we take all possible measures to protect ourselves from diseases. Health experts say that our immunity decreases a lot, so we very quickly fall prey to fever, cold, cough, sore throat in winter months. Sometimes this problem increases so much that it becomes difficult to tolerate. If you want to enjoy the winter season while staying healthy, then it is very important to have a nutritious diet.
Every seasonal fruit and vegetable has its own benefits. One such wonderful fruit available in winter is orange. Considered to be a winter superfood, this sweet and succulent fruit is packed with vitamin C, antioxidant, anti-inflammatory and anti-viral properties.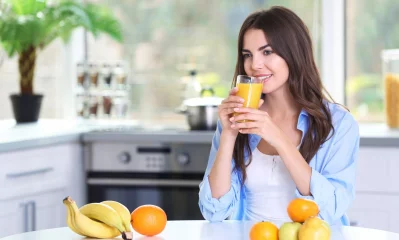 This sweet and juicy fruit has a reservoir of vitamin C, antioxidants, anti-inflammatory, and antiviral properties, making it a winter superfood. It also contains various critical minerals and vitamins that not only enhance our immune system but also aid in the prevention of typical seasonal illnesses such as flu and fever. Orange is a powerhouse of nutrients, so consuming it during cold days can benefit your health in many ways.
Improving immunity
Oranges are high in vitamin C and antioxidants, which aid in the removal of pollutants and the prevention of free radical damage. This also aids in the strengthening of immunity and the prevention of seasonal colds and flu.
Promote healthy skin
Our skin suffers from a dry spell in the winter, making it appear pale and drab. Oranges include vitamin C, which prevents our skin from drying out and makes it glow from within.
Weight loss booster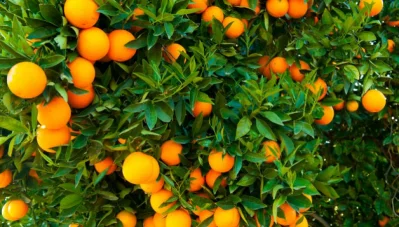 Oranges are extremely low in calories and contain no fat. As a result, the fruit is perfect for people seeking to reduce a few pounds.
Cancer-fighting foods
One of the main components of oranges, limonene, lowers the risk of cancers of the mouth, skin, lung, breast, stomach, and colon.
Helps in lowering down cholesterol
Polymethoxylated Flavones (PMFs), a type of chemicals found in orange fruit peels, have the ability to decrease cholesterol.
Folate for moms and babies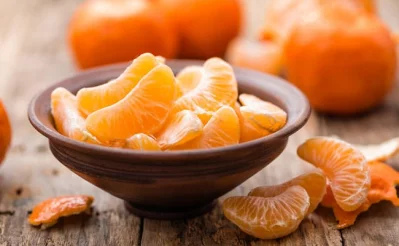 Oranges are an excellent natural method to acquire a lot of folate. It is used by your body to split cells and produce DNA. It's a very important B vitamin for pregnant women since it helps prevent birth abnormalities.