Thinking of new and creative ways to use your makeup staples isn't just for when you're bored and have nothing to do. These nifty tricks actually come in handy, too, especially when you're downsizing your kit or want to make the most out of your products.
A red lipstick is one of the most integral items in a woman's makeup bag. Wear it with no other makeup and it's a statement on its own, or take it up a notch and you've created a dramatic and alluring look. You'll be surprised by the many other uses you have for this highly-pigmented product. Here are creative and uncommon ways you can use your red lipstick.
As blush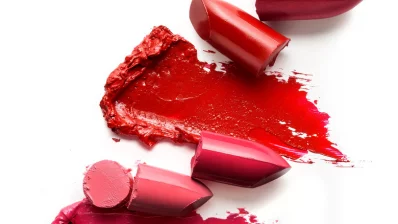 Just a tiny soft dab of red lipstick on your cheeks will give you a soft glow. The best texture to use is sheer to give a natural look. A matte lipstick will end up heavy and dry while glossy will end up looking too oily. And of course, avoid liquid matte in specific as it will never end and will end up looking like a patchy blot.
Mix with other lipsticks
Can't find the shade you've been picturing in your head for weeks? There's no need to go out and make your own lipstick when you can easily mix your own products together to achieve the color you want.
Layering lipsticks is a super easy way to get a new look without spending any more money. When you're combining different textures of lipstick, try your best to apply matte formula first, because it will hold to your lips better than a creamy or glossy finish. Also, to keep your lipstick tube from getting messy with layering, apply the lipstick with a lip brush instead.

As a concealer
The same idea of using orange correctors, red lipstick can work as a concealer for dark circles. Red is the opposite color to blue and green on the color wheel and this is why it can correct dark tones under the eyes. This has become a popular trend used by several makeup artists.

As tinted lip balm
Create your own tinted lip balm that will make your lips look radiant and luscious with two simple steps. Use an old red lipstick and scoop the remaining out of the bullet. Mix the red lipstick with twice the amount of petroleum jelly and keep it in the microwave for 40 seconds until the lipstick melts. Stir well then pour into a container then leave in the fridge until the concoction hardens. Here you have made yourself an amazing softening tinted lip balm.
For an art project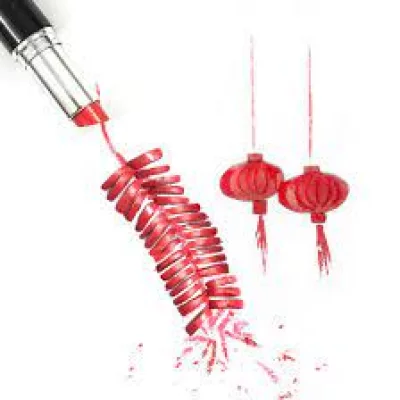 Nothing looks quite like that vivid red like your favourite lipstick, so it's no wonder artists have used it as a medium for their work. Use it like a crayon for precise strokes to make a masterpiece, or simply scribble some motivational statements on a canvas for your very own, personalised modern art.
As an eyeshadow
For a stark red effect, try using a little lipstick as an alternative to eyeshadow. You can apply and blend it either with a brush or simply with your fingers. For a longer-lasting finish, apply a little translucent powder to help fix the colour onto your eyelids.