Coconut can be a delicious and nutritious addition to your diet when consumed in moderation. Coconut is high in saturated fat, but provides manganese and fiber.
This miracle food deserves to be included in your daily diet to enjoy overall health benefits. Coconut, widely used in our country is a blessing for all of us because of its major health benefits. It is called superfoods for its immense composition of micro and macro nutrition.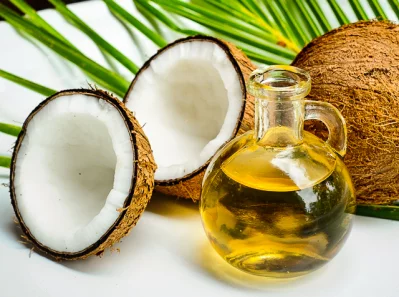 Coconut water is also low in calories, carbohydrates, and sugars, and almost completely fat-free. In addition, it is high in ascorbic acid, B vitamins, and proteins. Furthermore, the soft meat, or flesh, inside the coconut helps to restore oxidative tissue damage and contains a source of healthy fats, proteins, and various vitamins and minerals.
Enhances weight loss
If you are looking to lose weight, then coconut should be your go-to food. The coconut contains medium-chain fatty acids, which aids in weight loss. These fatty acids boost metabolism and as a result, the fat burn off as energy instead of sticking it to your body parts. relief from digestive woes, and the eradication of viruses, infection, and fungi. Along with this, coconut relief from digestive woes, and the eradication of viruses, infection, and fungi.
Sources of electrolytes
The water in the young coconut is one of the highest sources of electrolytes. Electrolytes are responsible for keeping the body properly hydrated so the muscles and nerves can function appropriately. In fact, it is more beneficial to drink the water from a young coconut after an intense workout rather than sports drinks.
Recovers skin health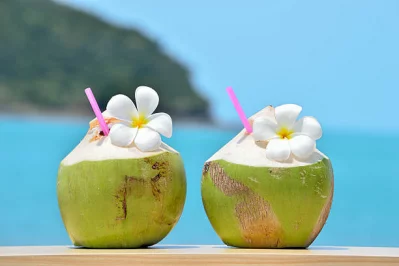 When a person is ageing, the skin starts to loosen up and dark spots often appear on the skin. The coconut has proven benefits to improve skin health as it contains antioxidants to slow the ageing process and at the same time, it protects the skin from the harmful rays of the sun. Applying coconut water to the skin goes a long way.
Healthy teeth and strong bones
Consuming coconut daily supports the healthy development of teeth and bones so it will keep you away from orthopaedics and dentists. The coconut enhances the body's ability to absorb calcium and manganese, which was essential for bone health and growth. Coconut also helps in preventing osteoporosis.
Keeps away from infections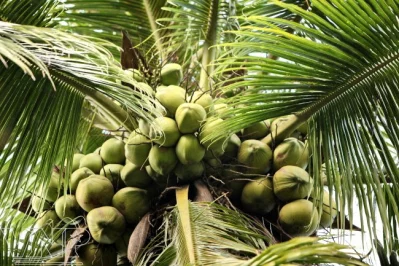 Bacteria, fungi, and the virus can cause unpleasant and painful infections in the human body. Coconut contains lauric acid, which forms a substance known as monolaurin when it is digested. The monolaurin fights against these harmful bacteria, fungi and virus and keeps the body away from infections. It also have proven to fight against the bacteria Staphylococcus aureus and yeast called Candida albicans.

Helps with dehydration
As coconut is high in electrolytes, by consuming coconut milk, you will get all the electrolytes you need. These electrolytes keep the body hydrated. They also keep the nerves and muscles to function efficiently.
Regulate blood sugar levels
Coconut is low in carbs and high in fiber and fat, so it may help stabilize your blood sugar. The report says that the high fiber content of coconut meat can also help slow digestion and improve insulin resistance which can help regulate blood sugar levels as well.
Anti-inflammatory properties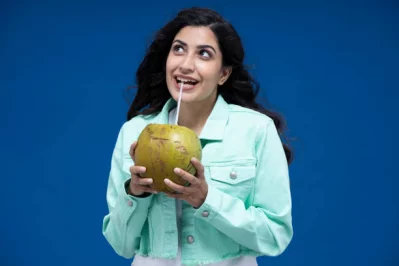 Coconut has anti-inflammatory properties and it is rich in omega-3 fatty acids. It is good for skin, hair, weight management, good for bones, and keeps you hydrated. There are a number of ways you can consume a coconut, you can have coconut water, coconut meat, desiccated or shredded coconut or coconut oil.
Works as antioxidant
Rich in copper and iron, coconut helps produce red blood cells, as well as selenium, an important antioxidant that protects your cells. Health benefits of Coconuts are rich in antioxidants which are known to keep us looking youthful and the cells in the body always strong and put together.