Germs and infection can spread easily in the home. Cold and flu viruses are mainly spread from person to person when people cough, sneeze, and talk. If someone in home or someone comes into your home with a contagious cold or flu, those germs are coming in, too.
Disinfecting means using soap or another cleaner to get rid of germs that can cause infection. Keeping yourself and the home clean can help. To help reduce germs and avoid infections, make sure to disinfect all parts of the home.
Disinfecting" means using soap or another cleaner to get rid of germs that can cause infection. To protect your family this cold, flu season as well as coronavirus, start with these germ-free guidelines for your home:
Teach kids proper hand washing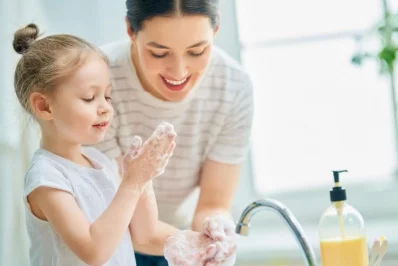 Washing your hands often can help you keep germs and infection from spreading. Make sure your bathrooms have soap. Between washings, avoid touching your hands to your face. Set out paper towels instead of cloth towels for hand drying in your kitchen and bathrooms.
Offer hand sanitizers
Distribute hand sanitizers around the house. Make sure your hand sanitizer contains at least 60 percent alcohol. Spray the hand sanitizer into the hands and rub hands together until they are dry.
Scrub school bags and handbags
Your child's backpack and lunchbox can house germs and carry them into your home. Banish bacteria by regularly hand washing gear or using a spray disinfectant. Check the care label to see if your bag is sturdy enough to take a spin in the washing machine.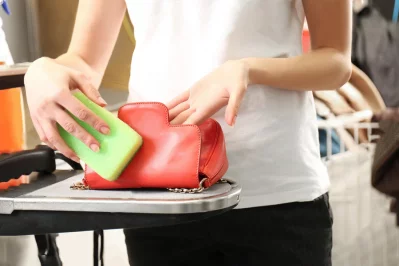 School or handbags collect germs from public transport, public toilets and restaurant floors. Studies indicate up to 10,000 bacteria per square inch on the bottom of bags – with a third testing positive for faecal bacteria!
Your handbag is definitely going to be dirty on the outside so make it a rule not to place it on any surface used for food preparation or eating, Put your bag on a hook or on a chair – anywhere except where food is prepared or eaten.
Close, then flush
Flushing the toilet with the lid up can launch germs into the air, landing them on the door and faucet handles and toothbrushes. Shut the lid before flushing to prevent dangerous microorganisms from taking flight. Spread the word and ask family members to follow this.
Change towels and sheets
Make a healthy habit of regularly switching out grubby bed linens and bath towels for laundered ones. There's nothing worse than a dirty old towel hanging in the bath that everyone uses. A sick loved one should use her own towel until she recovers. Replacing cloth hand towels with disposable paper ones can also minimize the spread of germs.
Tackle touch points
Certain items in your home receive lots of love from hands, and these spots tend to harbor a wealth of germs, including faucets and refrigerator handles, computer keyboards, light switches, doorknobs, remote controls, and phone handsets. Sanitize these areas every few weeks with disinfecting wipes to keep your family healthy. Clean your children's toys or with a bleach and water solution. You can also sanitize stuffed animals.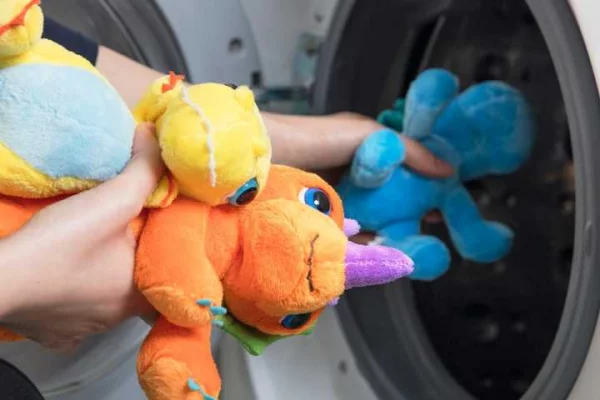 When someone falls ill, disinfect kitchen handles daily. If you can't keep a sick family member away from a shared computer, place the gadget-friendly wipes next to the keyboard and ask her to clean it after every use. Make sure to follow the directions on the product's label when cleaning, objects must stay wet for the recommended period of time for successful sanitization.
Know the duration of colds
If someone in your home gets a cold or flu virus, you should know that they can shelter the virus for one day before getting sick and for up to seven days after getting sick. During that time, designate a special part of the house for the sick person, such as an extra bedroom or the comfiest couch in the living room, to keep them from contaminating other parts of the house.
Beware of sharing
Don't share cups, glasses, plates, and utensils that can pass germs from one family member to another. Clean everything in hot soapy water or in the dishwasher.
Clean surfaces
Wipe down surfaces with a clean, disposable paper towel instead of a sponge, and then throw out the towel. Pay special attention to bedside tables, bathroom counters, faucet handles, and kitchen counters.
Read labels on cleaning products
To use the word "sanitize" a product must kill more than 99 percent of specified bacteria within 30 seconds. The word "disinfect" means a product must kill all specified germs within 10 minutes.
Go "green"
Consider non-toxic cleaning products that kill viruses and bacteria using natural disinfectants such as thyme or citric acids. Many are safe to disinfect children's toys and high-chair surfaces, but read the label carefully to be sure.
Keep plenty of tissues available around the house
Teach your children to use tissues for sneezing, coughing, and nose blowing. Make sure tissues are thrown out directly into the trash after using them.